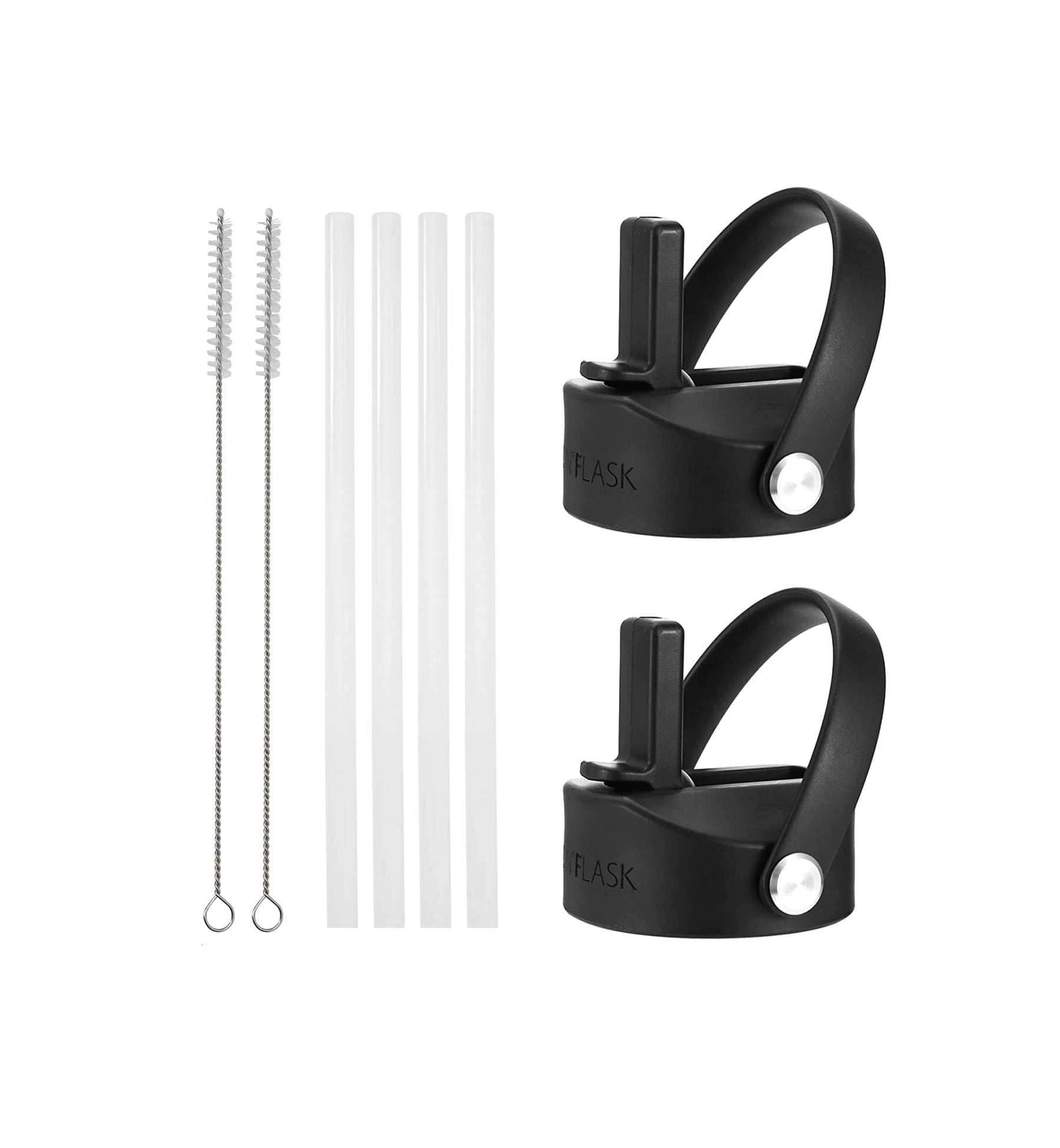 Wide Mouth
Discover our selection of practical, sustainable, and long-lasting water bottle accessories specially designed for our best-selling wide mouth water bottle.
Iron Flask Wide Mouth Accessories
Our exclusive collection of Iron Flask wide mouth accessories are innovative and eco-friendly. They are thoughtfully crafted to complement the popular wide mouth water bottles. We offer a diverse range of products that enhance the functionality of your water bottle and promote sustainable practices, contributing to a greener planet.
We understand the significance of adopting sustainable solutions for everyday needs, and that's precisely why we have curated this unique range of accessories. Iron Flask accessories are designed to provide the ultimate convenience and elevate your hydration experience.
We offer a variety of practical add-ons, including our handy paracord handles designed to fit our best-selling wide mouth water bottle. These sleek handles provide a secure grip while adding a stylish touch to your hydration companion. Protective boots provide stability and protection to our bottles, while spout lids allow you to easily pour. Whatever you have in mind for your hydration goals, Iron Flask wide mouth accessories are sure to satisfy.
Additional Wide Mouth Water Bottle Accessories
Whether you're an avid hiker, a fitness enthusiast, or simply need a companion for your daily errands, we have the perfect Iron Flask wide mouth accessories to suit your lifestyle. Take our Iron Flask Carabiner Straw Lid, for instance. Thanks to the carabiner feature, you can easily attach the lid to your bag or backpack, making it an ideal companion for outdoor adventures, sports activities, or daily errands. The robust construction ensures that the lids withstand the rigors of everyday use, offering peace of mind that your drinks are securely contained.
Navigating through a busy day, moving between work, school, the gym, trails, and various other places, it's no surprise that water bottle lids and straws can easily get misplaced. With our flex straw lid set featuring rotating handles and flexible straws, you'll have the perfect solution.
When it comes time to clean your wide mouth stainless steel water bottle, we've got you covered. Our cleaning brushes make it easy to scrub every nook and cranny. It's all you'll need to keep your wide mouth water bottle lids clean and in like-new condition.
Don't let the hustle and bustle of your day get in the way of staying hydrated. Embrace the convenience, durability, and eco-friendliness of our Iron Flask water wide mouth accessories and be prepared to tackle any adventure that comes your way.