10 Essential Things to Bring on Your Hiking or Backpacking Trip
When you're out in nature, be prepared for anything — here are 10 hiking essentials for your next hiking or backpacking trip designed for comfort, safety, and fun in the great o...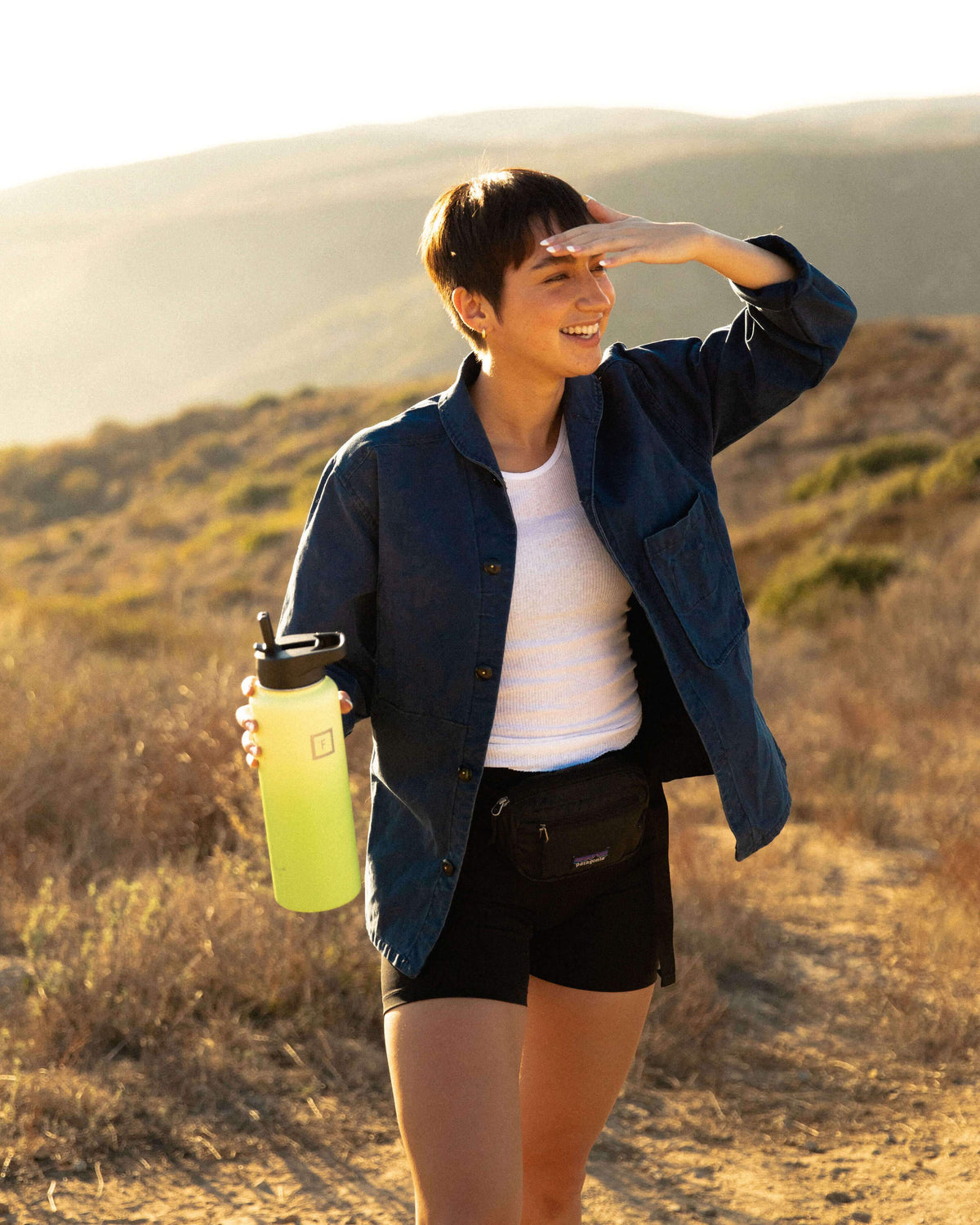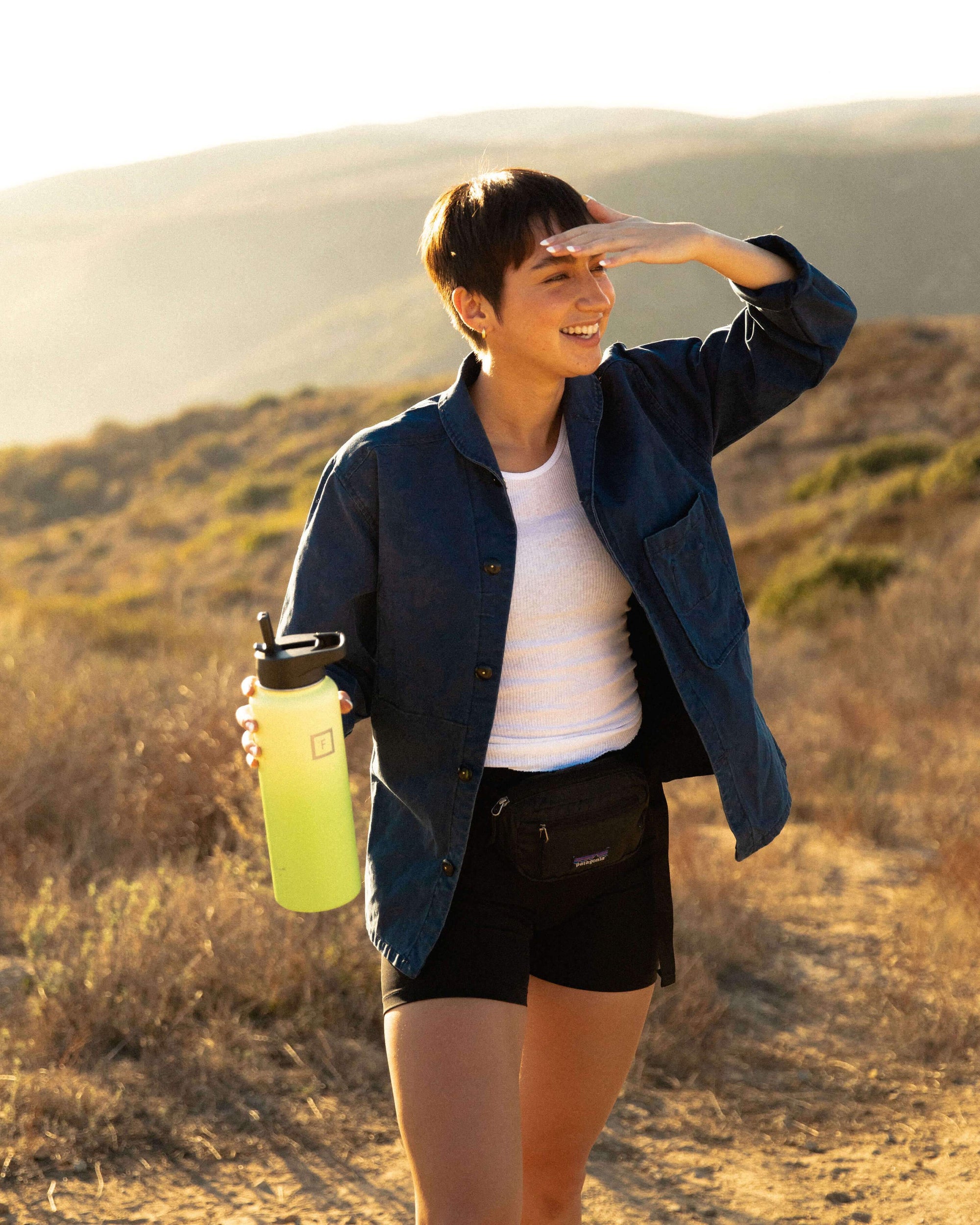 10 Essential Things to Bring on Your Hiking or Backpacking Trip
When you're out in nature, be prepared for anything — here are 10 hiking essentials for your next hiking or backpacking trip designed for comfort, safety, and fun in the great o...
When you're out in nature, be prepared for anything — here are 10 hiking essentials for your next hiking or backpacking trip designed for comfort, safety, and fun in the great outdoors.
Hiking Essentials
1. Durable Backpack
Before you hit the trails, invest in a reliable, high-quality backpack to comfortably store all your hiking essentials. For day trips, the best model is a compact backpack with a sleek profile and cushioned straps for a comfortable fit.
For extra support, we recommend a backpack with a padded waist strap, which will help support your back on long hikes. This style backpack is available in many different sizes, ranging from small day packs to larger ones that can hold additional hiking accessories needed for overnight camping trips.
2. Stainless Steel Reusable Bottle & Accessories
A must-have on your backpacking essentials checklist is a stainless steel reusable water bottle, which gives you safe and fast access to hydration when you need it. When you're in the wilderness facing the elements, you need a water bottle you can depend on.
Iron Flask's stainless steel water bottles are sustainable, dependable, and get the job done. The double-walled vacuum insulation keeps drinks cold or hot for hours -- a handy feature for hiking, whether you need a cool drink on a hot day or if you have soup or coffee you want to stay warm for a winter camping trip. It can also be upgraded with essential survival gear like the Iron Flask paracord handle available in a range of fun colors. Made with lightweight kernmantle rope, the strongest type of nylon cord used in parachutes and spacecraft, the paracord handle gives you more carrying and storage options with its flexible, waterproof loop handle. Its sleek, all-in-one design also includes built-in functions you need for surviving the elements like a whistle, fire starter, and compass.
3. Food
Just as important as water, including healthy snacks on your hiking checklist will give you the energy and stamina you need to enjoy a day on the trail. Look for minimally processed snacks that are non-perishable like a trail mix of your favorite dried fruit and nuts or different flavored energy bars. You should also include fresh fruit like apples and oranges, which hold up better in your backpack versus softer fruit like bananas. For the omnivores on the trail, beef jerky is a high protein, carb-free snack that won't slow you down. It also packs a lot of flavor, allowing you to eat just a few bites to feel satisfied.
Along with these daytime snacks, you should also consider bringing specially formulated and packaged rations for overnight camping. Available at camping stores, these shelf-stable meal kits are lightweight and easy to store. When it's time for a quick campfire dinner, the dehydrated ingredients are magically brought to life simply by adding boiling water.
4. Emergency Guidebook
The key to getting the most out of your adventure in the great outdoors is to be prepared for anything. Depending on where you're backpacking, there's a chance you won't have access to cell service, rendering your smartphone useless. Without the Internet on standby, go old school with a pocket-size emergency guidebook. As a vital part of your collection of backpacking essentials, it covers all the basics of emergency protocols and instructions, from CPR and treating snake bites to starting a fire and sanitizing drinking water.
5. First Aid Kit
Whatever the scenario, keeping a first aid kit on your hiking essentials list is always a good idea. A travel-size kit is compact and adds minimal weight, so it's no problem to add it to your pack. Despite its tiny size, it should include all the basics you need for minor injuries like disinfectant, antibiotic ointment, and bandages. You should also include extra masks and hand sanitizer, just in case the trails are crowded with other hikers, or if you have to make a stop at a store along the way.
6. Toiletry Kit
Depending on the length of your hiking or backpacking trip, keeping a toiletry kit in your collection of hiking necessities will help you maintain basic self-care when you're off the grid. For overnight trips, it's handy to pack a toiletry bag filled with travel-size essentials like shampoo, soap, bug spray, toothpaste, and toothbrush. For backpacking day trips, we recommend bringing daily essentials like lip balm, moisturizer, and eye drops. Whatever the temperature, always bring sunblock to protect your skin, one of the most important items on your list of hiking backpack essentials.
Packing the right toiletries is especially important when you are hiking during the winter or summer months and the weather is more extreme. For instance, if you're hiking in winter, lip balm and moisturizer will come in handy for keeping your face and lips from getting chapped.
7. Camping Towel
If you're lucky enough to be camping at a site with showers or a water pump, you'll want to bring a towel along. Look for a small and compact microfiber towel, which dries in only a few minutes and has multiple uses. Beyond its utility for showers, a designated camping towel is also handy for other hygiene needs like face washing and teeth brushing. And should you work up a sweat, you won't regret having an extra, quick-drying towel you can pull out. For day trips, a two-pack of towels should be plenty, but for longer overnight camping trips, bring along five or six to keep in rotation; that way you always have a clean towel ready to go.
8. Multitool Knife
If you're wondering what to bring on a hike, remember -- it's the carefully designed tools that separate us from the wild animals. Luckily for hikers and adventurers, the multitool knife has a ton of uses on the trail. With multiple tools incorporated into the design, its possible uses are seemingly endless. What if you come across a bird trapped in fishing lines or netting? With a multi-tool knife, you can cut away the lines and set them free. You'll also be the hero at the mid-hike picnic when you use it to slice cheese or other snacks you brought for the trip.
9. Weather Accessories
Weather can be unpredictable, so brace yourself for whatever mother nature brings your way with a rain poncho and wide-brimmed sun hat. Look for accessories that are foldable and compact, two features that make it easy for backpack storage and convenient access when you need them. If you know the weather might be particularly extreme with wind, snow, or hail, we highly recommend bringing along safety goggles to protect your eyes from harsh conditions.
10. Portable Lighting
If you need to set up your campsite or organize your gear, don't forget to bring flashlights and light sticks. A headlamp is ideal for camping trips because it allows you to have use of a flashlight hands-free. Make sure to bring enough batteries.
Light sticks are also great because they're lightweight, don't require batteries, and are perfect when you need minimal diffused light. The only downside is that they only last a few hours, so make sure you bring extra.
Another campsite essential is a battery-operated lantern, which keeps the area dimly lit without giving off excessive light pollution. After all, when you're camping in the great outdoors, you want to see a beautiful starry night sky but without being in total darkness. The camping lantern is the best solution.
Additional Supplies for Overnight Camping:
While these items aren't as essential as the rest of the list, bringing these extra supplies along for overnight backpacking trips can make all the difference.
Playing Cards: Your favorite game might be chess or Parcheesi, but even the travel size versions have lots of parts that can get easily lost at the campsite. The best solution is playing cards — they are easy to store and also give you many options for games, like poker, rummy, solitaire, and many more.
Notebook & Writing Utensils: Being out in nature is a perfect time to get in touch with your creative side. If you're feeling inspired, you'll be ready to capture the moment when you bring a notebook and writing utensils for journaling and sketching. These supplies also come in handy if you're in a remote area without the use of electronic devices like a smartphone or iPad.
Coffee Tumbler: Imagine waking up at sunrise and then drinking in the stunning views while lingering over a cup of hot coffee fresh from the campfire. Make this inspiring scene complete with the Iron Flask stainless steel coffee tumbler. The spill-proof lid makes it easy to comfortably sip on hot drinks while the double wall of vacuum insulation maintains hot temperatures for hours.
When you come prepared, you can work with nature instead of against it — allowing you to reconnect with the great outdoors and all of its natural beauty. Get your hiking essentials list and get outside today!