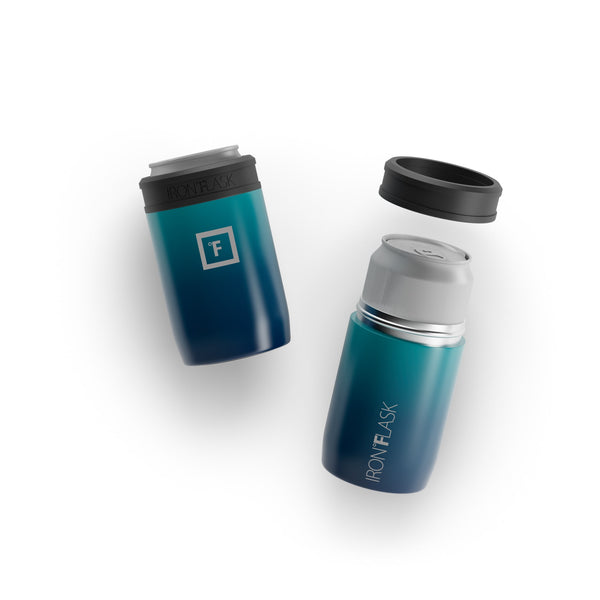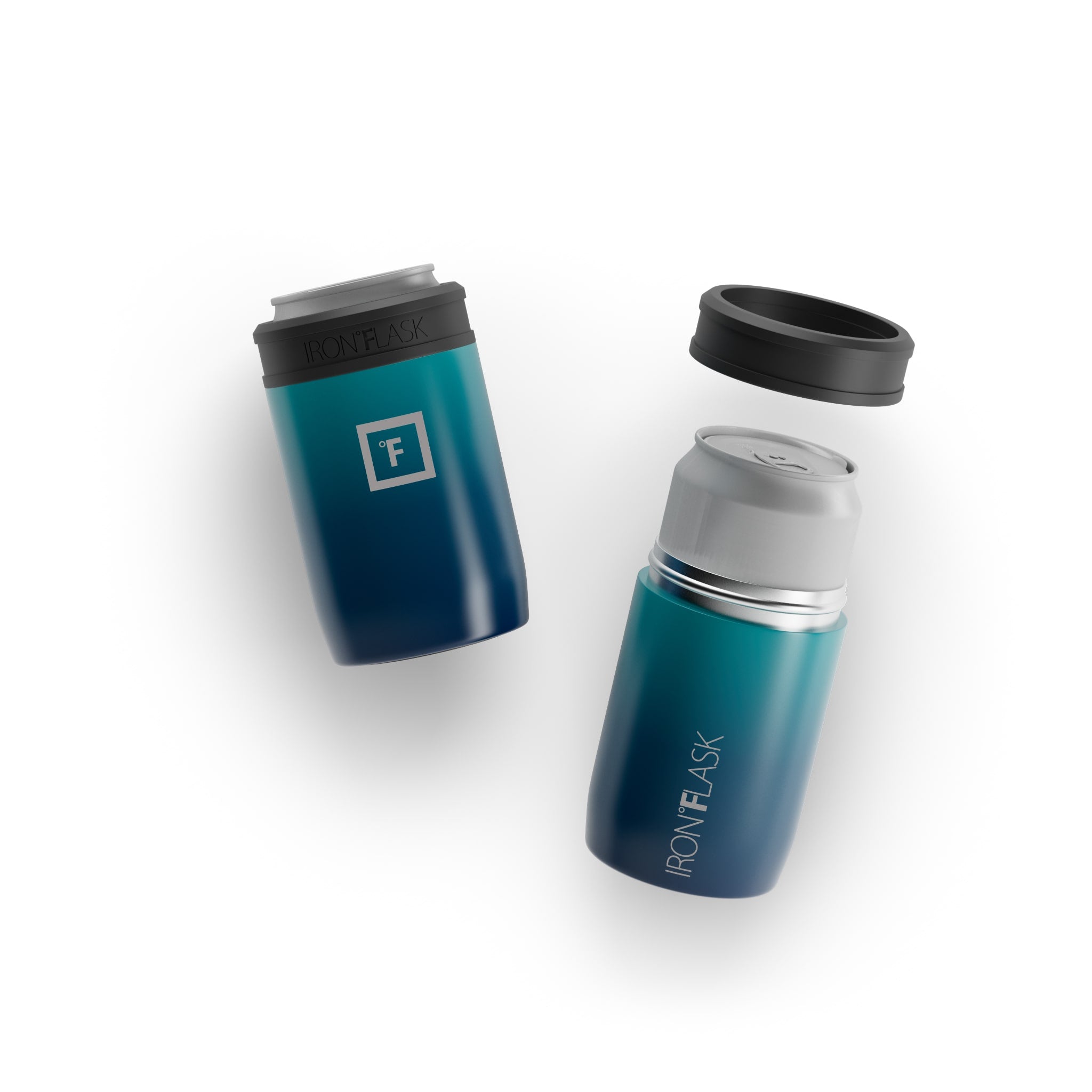 Can Coolers
Our 12 Oz Can cooler, comes in Slim or Standard style. Perfect for most 12 Oz cans. Equipped with a slip lock protection will keep your can in plan and cold for hours.
Stainless Steel Insulated Can Coolers
Why settle for lukewarm beverages or rely on flimsy, inefficient can coolers when you can indulge in the ultimate cooling experience with Iron Flask? Our stainless steel insulated can coolers are meticulously crafted to provide exceptional insulation, ensuring your favorite drinks stay refreshingly cold extended time. Whether you're sipping on a cold beer, soda, or sparkling water, our insulated can coolers will preserve the temperature, allowing you to savor every sip.
At Iron Flask, we pride ourselves on delivering premium quality products that combine functionality, durability, and style. Our 12 oz can coolers feature sleek designs, robust construction, and a reliable sealing mechanism they are the perfect companion for outdoor gatherings, camping trips, tailgating events, or simply enjoying a chilled beverage at home.
Features of Iron Flask Can Coolers
Iron Flask's can coolers are crafted carefully, featuring a stainless steel construction and insulated design that sets them apart. High-quality stainless steel ensures durability and longevity, while the insulation keeps your beverages icy cold for hours. Say goodbye to warm drinks and hello to refreshing sips, no matter where you are.
Cleaning our stainless steel can coolers is a breeze, thanks to their user-friendly design. Simply rinse them with soap and water for a quick and effortless cleanup. We believe in providing hassle-free solutions so that you can focus on enjoying your favorite beverages without any worries.
Adding a touch of style to functionality, Iron Flask offers a variety of colors to suit your personal taste. Choose from an array of vibrant shades to complement your unique style and make a statement while keeping your drinks cool. Our can coolers are available in both slim and standard sizes, catering to different can dimensions and ensuring a snug fit for maximum insulation.
Benefits of Using Stainless Steel Can Coolers
Using the best can cooler offers numerous benefits that enhance your drinking experience. One of the primary advantages is maintaining cooler temperatures for an extended period. Unlike standard koozies, which provide limited insulation, a premium can cooler like Iron Flask's stainless steel insulated design ensures that your beverage stays refreshingly cold for hours, even in hot weather.
Durability is another key benefit. Standard koozies often wear out quickly, especially with regular use. In contrast, high-quality can coolers are built to last. Iron Flask's can coolers, constructed with sturdy stainless steel, are designed to withstand the rigors of outdoor activities, ensuring long-lasting performance.
Using a high-quality 12 oz can cooler also helps prevents condensation from forming on the exterior. This means no more wet hands or slippery surfaces, allowing you to enjoy your drink without inconvenience.
When you choose Iron Flask's can coolers, you elevate your drinking experience by avoiding the pitfalls of using standard koozies. With superior insulation, durability, and condensation prevention, Iron Flask's products provide the perfect solution for keeping your beverages cold and refreshing wherever you go.
Can coolers are just the beginning. Explore other exciting Iron Flask products like food jars and one-gallon water bottles!