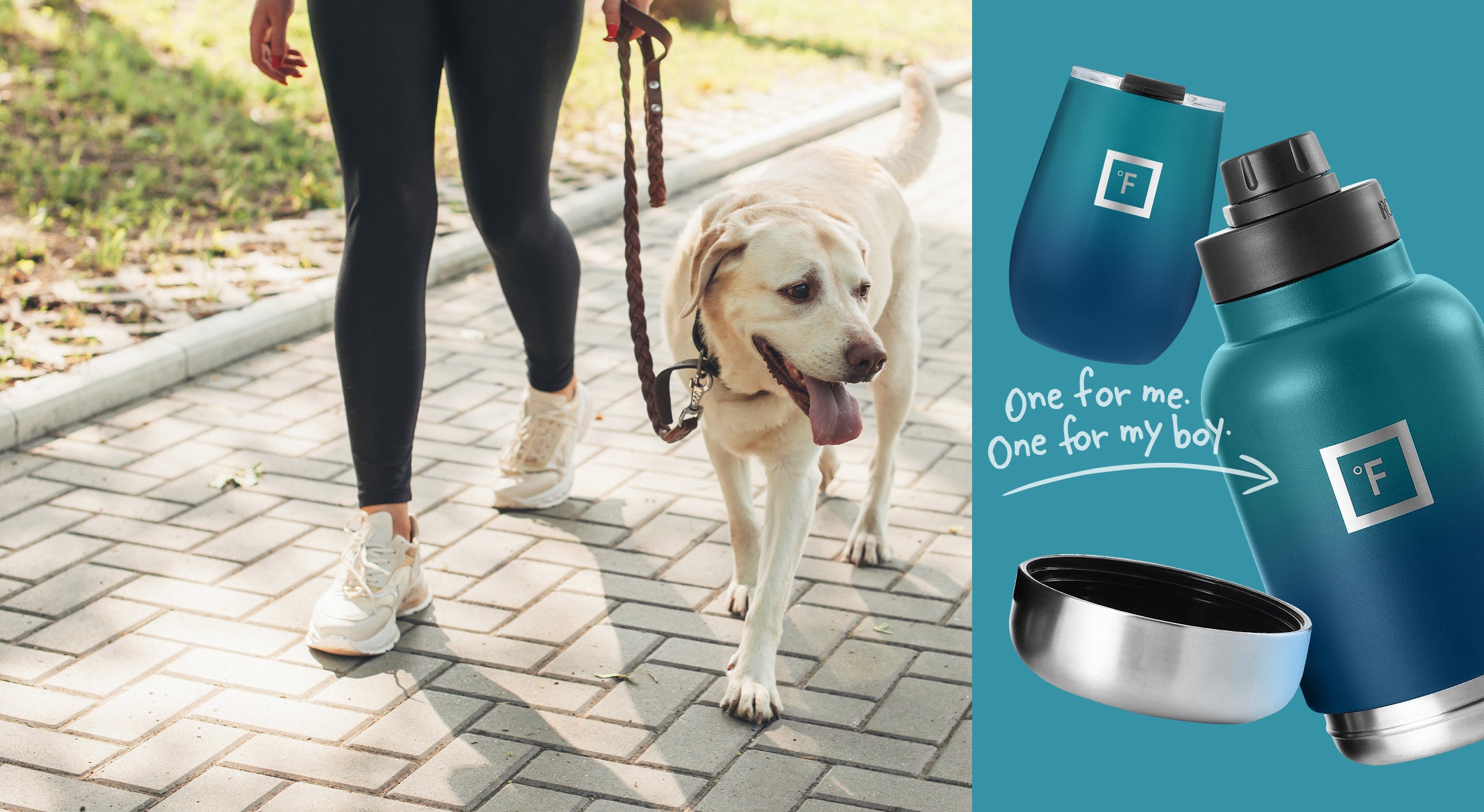 NEW ARRIVALS
New ways to get sip done. Introducing our sleek Wine Tumbler and our handy Dog Water Bottle with two bowls for happy strolls.
Exciting news for all Iron Flask enthusiasts! Get ready to elevate your hydration game with the latest Iron Flask new arrivals. Known for its exceptional quality and innovative designs, Iron Flask has introduced a range of products that will impress.
First, we have the all-new Iron Flask 18 Oz Kids Water Bottle. Available in various vibrant colors, these bottles are designed to keep your little one hydrated on the go. Crafted from premium 18/8 stainless steel, these new water bottles are built to last and keep your beverages at the desired temperature for hours. Whether your child prefers ice-cold water or piping hot chocolate, the double-wall insulation of these bottles will ensure their drink stays just the way you like it. Explore our bundle options for more sizes and designs for the entire family.
New Water Bottle Accessories
Iron Flask's new products aren't limited to water bottles. There are all kinds of new water bottle accessories from which to choose. If you hope to take your Iron Flask on adventures, our new Paracord handle is the ideal addition to your favorite water bottle. The handle is ultra-durable, water-proof, and includes a fire starter, compass, and whistle. Fun colors add a dash of style to your bottle, too.
Are you constantly losing your reusable straws? You're not alone – so we now offer replacement bundles for our plastic and stainless steel straws. Regardless of your preference, each set comes with handy cleaning brushes to help keep buildup and mold at bay. These straws are compatible with all Iron Flask tumblers.
If keeping drinks cold on the go is your priority, our new 12L soft-sided insulated cooler will surely delight you. It's sturdy, durable, and leak-proof, keeping drinks cold for 48 hours. With enough space for 24 cans, you'll be the hit of every party. New Iron Flask accessories don't get more exciting than this!
Pair Our New Arrivals With Classic Iron Flask Products
Iron Flask's new arrivals are certainly noteworthy but don't forget our classic products while you check out the latest releases. Our favorite Iron Flask products pair perfectly with these new additions. Toss our Retro Tumbler in your new cooler, attach a paracord to your favorite wide-mouth water bottle, or add a straw to sip from your can cooler in style. With so many options available, elevating your hydration game has never been more fun!