Shipping and Returns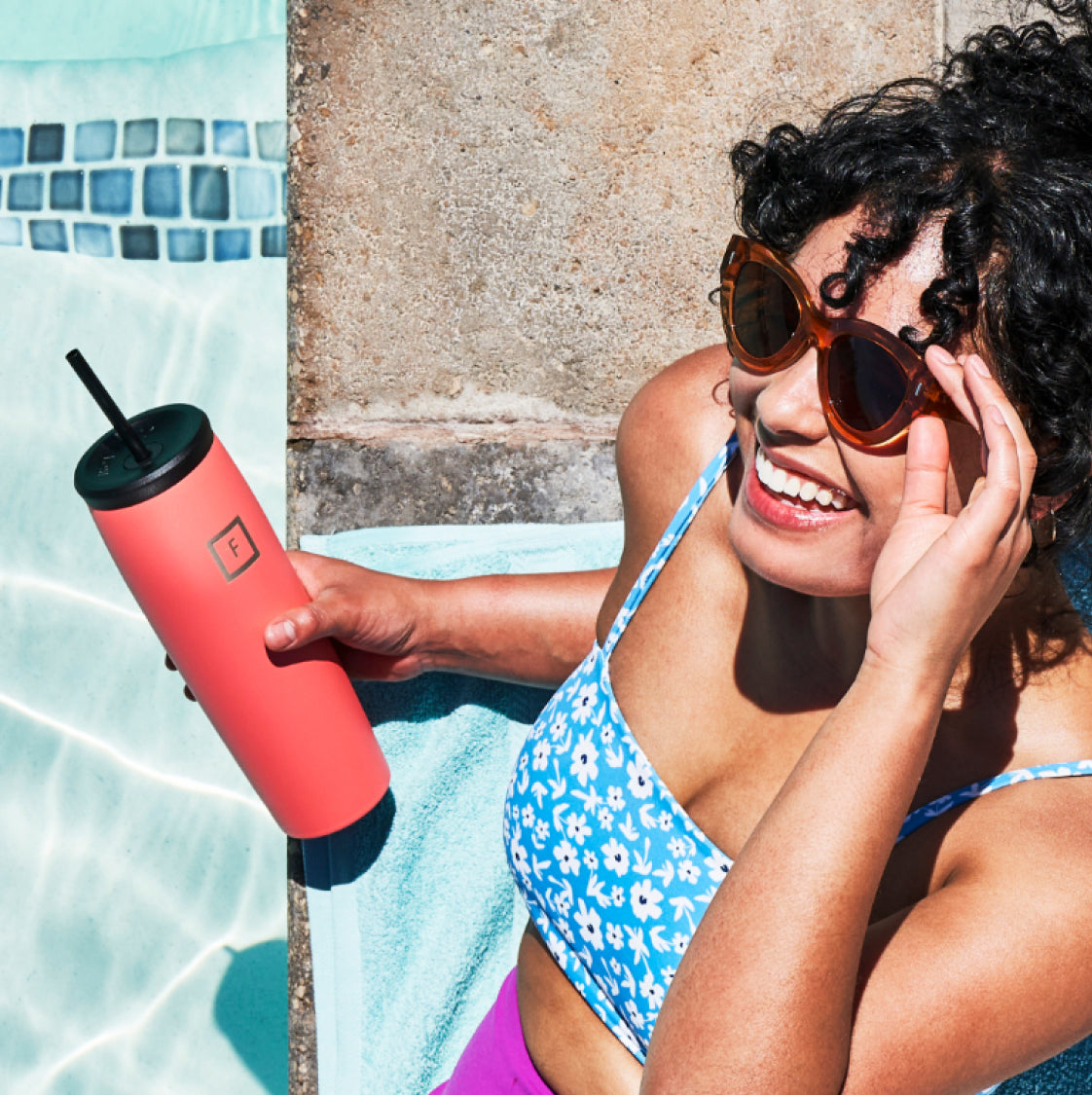 Shipping & Return Policy
If you're not 100% satisfied with your purchase, you can return water bottles for a refund within 30 days. For refund eligibility, the Iron Flask return policy only asks you to return the unused product in its intact original packaging.
Please contact us by email at support@ironflask.com to initiate your water bottle return. Once we've processed your return, a refund will be issued to the card used for the purchase. Please note: return shipping costs are non-refundable.
Shipping
Please allow 1-2 business days for order processing. Once your order is processed our shipping rates are simple:
The Iron Flask free shipping policy includes 1–2 business days for processing. Once your order is processed, enjoy even more value with our free shipping for water bottles
Shipping rates in the U.S. and its territories:
 Order Value
Standard 3-8 Business Days (

contiguous U.S.)

Expedited 1-3 Business Days (

contiguous U.S.)

Standard 3 - 8 Business Days (Alaska, Hawaii, and U.S. Territories)
$39.99 Or Less
$5.99
$12.99
$20
$40 - $49.99
Free
$12.99
$20
$50 - $89.99
Free
$18
$30
$90 - $149.99
Free
$24
$50
$150 - $199.99
Free
$30
$70
$200 - $249.99
Free
$36
$80
$250 - $299.99
Free
$42
$90
$300 - $349.99
Free
$48
$100
$350 - $399.99
Free
$54
$110
$400 - $449.99
Free
$60
$120
$450 - $499.99
Free
$66
$130
$500 - $549.99
Free
$72
$140
$550 - $599.99
Free
$78
$150
$600 - $649.99
Free
$84
$160
$650+
Free
$90
$170
How Do I Track My Order?
Once your order is shipped, we will share shipping and tracking information via email. You can then use the tracking number to get updates from the carrier. If you have questions about your order status please email us at support@ironflask.com
Do You Ship to P.O. Boxes?
We do not ship to P.O. boxes at this time.
Can I Ship My Order to Someone Else?
Absolutely! During the check-out process, you will be asked to provide your desired shipping address which can be different from your billing address.
Can I Cancel My Order or Change My Address?
No, you cannot cancel your order or change your address once it is submitted. However, if you are not 100% satisfied with your purchase, you can return it for a full refund within 30 days as long as the product is unused and in its original packaging.
We unfortunately do not make order changes or do exchanges.
Returns
What are your Return Policies?
If you do wish to return your purchase, please return the products unused with original packaging for a full refund minus the shipping return cost. We unfortunately do not offer exchanges.
To request a return label please email us at  support@ironflask.com with the following details: 
Reason for the return 

How long have you had the item

Item(s) needing to be returned

Order number 

Full name on the order
Please allow for 5-7 business days after the product is returned for a full refund.

For return shipping, we do not offer return shipping labels. To initiate a return, please email our team at support@ironflask.com and we will provide the next steps for you.