Why Nutrition is Essential for Your Fitness Training
To get the best results from your workout, it's important to understand the importance of fitness and nutrition, a winning combination for health and wellness. Like all the best...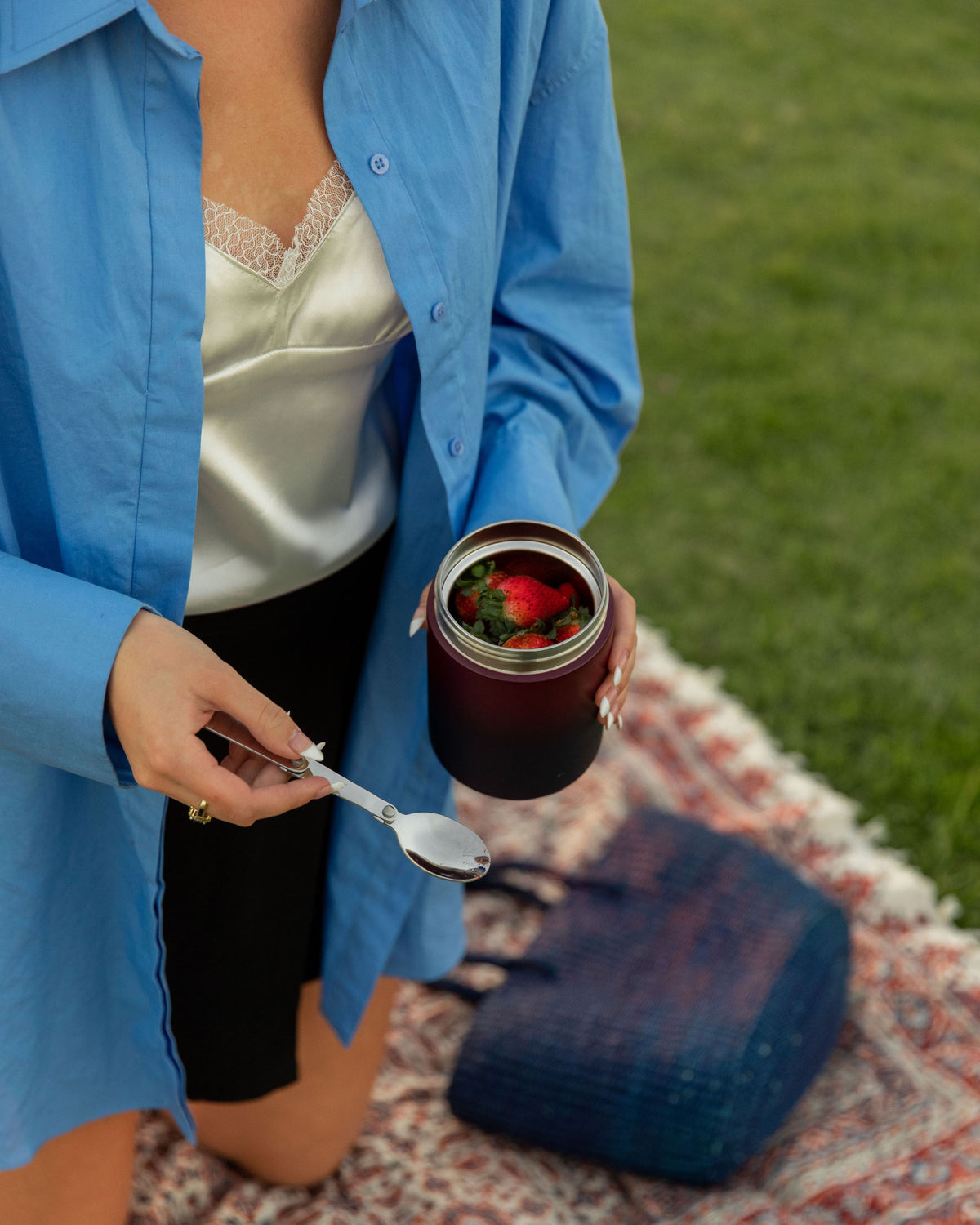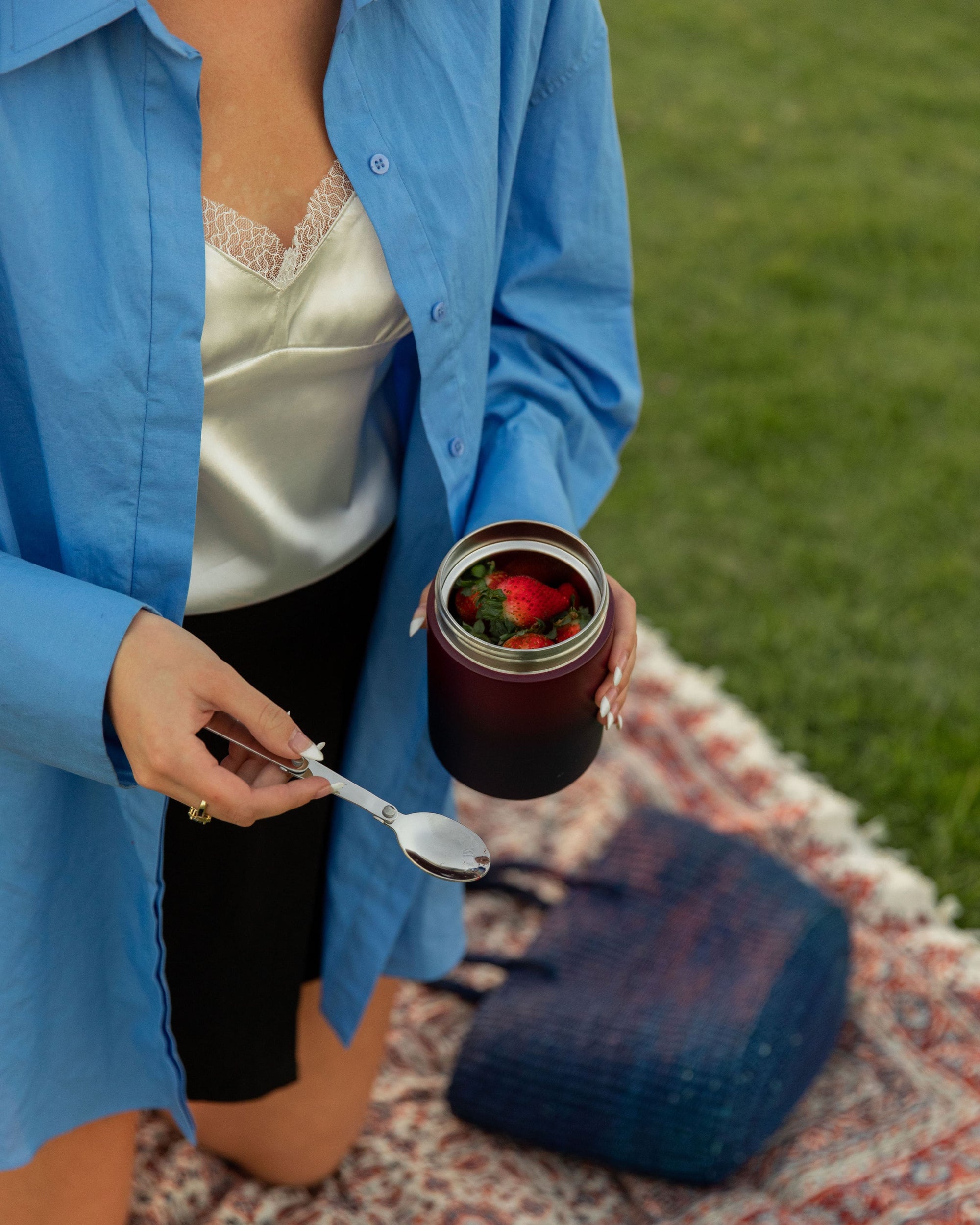 Why Nutrition is Essential for Your Fitness Training
To get the best results from your workout, it's important to understand the importance of fitness and nutrition, a winning combination for health and wellness. Like all the best...
To get the best results from your workout, it's important to understand the importance of fitness and nutrition, a winning combination for health and wellness. Like all the best duos in life, combining nutrition and exercise is the key to maintaining a healthy body.
Proper Fitness and Nutrition
From Iron Flask, the makers of America's best-selling stainless steel water bottle, we've outlined everything you need to know about the best fitness nutrition for maximizing your workouts.
Timing is Everything
Whether you're training for a triathlon or managing stress with moderate, low impact exercise, the best fitness diet for supporting your workout goals is essential. But when you decide to eat nutritious meals is just as important as the quality of food you choose. Nutritionists and fitness experts recommend finishing your workouts right before mealtime or eating two hours before exercising.
The Benefits of Nutrition for Fitness
Incorporating the best fitness diet into your everyday wellness routine has many benefits. Researchers point out that a balanced amount of eating healthy and working out can benefit us in the following ways:
Improved overall brain health
Boosted longevity
Increased pain-relieving endorphins
And so much more!
Healthy Food for Working Out
If you need a small snack or something more substantial, nutritionists advise eating a balanced mix of protein and healthy carbohydrates. Here are some expert-recommended ideas for how to tackle fitness and nutrition in your everyday diet with pre- or post-workout snacks (please follow medical advice for allergies or medical conditions related to certain foods):
Peanut butter and sliced apples
The best nutrition for strength training includes high-protein foods like peanut butter combined with apples, both of which help rebuild glycogen in the muscles. During your workout, glycogen stored in the muscles is a major energy source that gets used up. Post-workout, your body rebuilds these energy reserves, which is why the right combination of nutrition and exercise is so vital.
Hard-boiled eggs and toast
As
certified nutrition coach Dr. Candace Seti
explains, "The [egg's] golden center harbors half the protein and the vitamin D and important omega-3 fatty acids." You may be hesitant to eat carbs after a calorie-burning cardio session, but according to
Kelly Jones, RD, a sports dietitian
, carbohydrates are important for muscle recovery, especially since carbohydrates are stored in the muscles as glycogen.
According to
nutrition expert Alina Petre, RD
, bananas are the perfect snack after working out. Not only are they convenient and easy to digest, but bananas also help prevent muscle cramps and rehydration thanks to significant amounts of potassium. The fruit's naturally-occurring sugars also help refuel the body's energy reserves.
Turkey, cheese, and apples
Considered one of the best trifectas for fitness nutrition, turkey, cheese, and apples contain lots of healthy nutrients for the body. The turkey and cheese provide the protein while the natural sugars in the apples give the body the energy it needs to replenish glycogen used up during exercise.
Beef jerky and pear slices
Another healthy fitness food combination is beef jerky and pears. With
15 - 30 grams of protein
per serving, beef jerky contains a balanced amount of protein that the body can quickly absorb in a single meal. Similar to apples, the naturally-occurring sugars in pears help to refuel the body. Whole fruits also contain fiber, which promotes healthy digestion.
Chocolate cherry smoothie
Chocolate lovers rejoice! This healthy recovery smoothie is your cherry on top of a high-intensity workout session. Cherries are rich in antioxidants, which help prevent muscle damage. In fact, according to Dr. Seti, drinking cherry juice every day will help you feel significantly less muscle soreness after a high endurance exercise routine. However, cherry juice on its own doesn't taste that great, which is why she recommends adding chocolate milk, frozen cherries, and Greek yogurt for a delicious smoothie.
Pro tip: Make it vegan or dairy-free with dairy alternatives made from oats or protein-rich peas.
For food containing perishable ingredients, keep it fresh and safe to eat by packing it with an insulated container to maintain cold temperatures for longer. Insulated food jars like the Iron Flask stainless steel food jar are great options for easily carrying and storing foods that need to stay hot or cold.
Considered a wholesome carbohydrate with natural sugars, sweet potatoes are another post-workout snack you should add to your grocery shopping list. Even better, make it a healthy meal by adding a lean protein like grilled fish, chicken, or a plant-based protein burger.
Easy to transport when you're on the go and even easier to make yourself, a healthy trail mix with nuts and dried fruit is packed with macronutrients that can benefit the body after a workout. Along with high amounts of protein and quick absorption, nuts also contain amino acids that your body needs for fast muscle recovery.

Trail mix is perfect for satisfying hunger cravings with a few handfuls before or after exercising. Simply mix together unsalted nuts like walnuts, almonds, and sunflower seeds, plus dried fruit and add-ins like cranberries and coconut flakes.

If you love breakfast, these protein-packed, low-carb pancakes are a must-have for your weekly menu.
Certified personal trainer and nutritionist Jamie Hickey
uses a mixture of egg whites and cottage cheese, plus whole-grain flour or rolled oats, and "a touch of vanilla extract or raw honey for sweetness." This basic recipe can be modified with brown rice, chickpea, or cassava flour for the gluten-free version. For vegans, use plant protein powder instead of cottage cheese.
While premade protein bars are convenient, they often contain hidden calories and sugar. To get the most health benefits from a protein bar, your best bet is to make them yourself. All you need is a mix of your favorite dried fruit and nuts, protein powder such as collagen or whey, and a protein-packed base like almond or peanut butter. Add honey or maple syrup, place in the fridge to set, and cut into bite-sized squares for a healthy snack on the go.
Tuna on sprouted grain bread
This light, high-protein snack is ideal for holding you over until your next meal. As
Carolyn Dean, MD, ND
points out, "Tuna…stimulates muscle protein growth, and helps muscles adapt to longer workouts. Compared to traditional bread, the
sprouted grain variety
is lower in carbs and calories, making it a whole grain food with significantly more nutrition. Since this type of bread isn't made from processed flour, it contains a long list of nutrient-packed ingredients like fiber, vitamins, and minerals.
Whole-grain crackers, raw veggies, and hummus
Made with chickpeas and seasoned with extra virgin olive oil, lemon juice, and fresh garlic, hummus is a rich source of protein. It also tastes delicious as a dip for fresh veggies like celery sticks, carrots, cucumbers, and cauliflower. Health experts also recommend
whole-grain crackers
because they are generally higher in fiber and nutrients compared to other varieties.
Yogurt topped with berries and trail mix
Easy to digest with natural probiotics, yogurt is a healthy snack that gives your body the protein it needs to recharge and recover after a workout.
Fresh berries also contain phytochemicals
, which increase immune system function and regulate hormones, among other health benefits. A rich source of carbohydrates, berries will also give you a surge of energy, making it a great snack before your workout.
After an intense workout, it's not unusual to be hungry for a large meal. The perfect solution is a veggie stir fry with rice and your favorite protein such as beef or chicken. Veggies are a great source of fiber and nutrients while the protein helps nourish the body after exercising. Season the dish with herbs and spices and get ready to enjoy a well-deserved flavor explosion that is both satisfying and healthy.
With a high amount of antioxidants, protein, plus caffeine and serotonin-boosting L-theanine,
green matcha tea
helps maintain energy levels and speeds up muscle recovery. Drink this smooth and delicious milk-based tea after exercising and your body will thank you a 'latte.' Green matcha tea works well with all types of milk, from traditional cow's milk to oat milk, almond milk, and more.
Tip: Look for organic green matcha powder rather than a mix or blend, which typically contains sugar and additives.
Start Your Fitness Nutrition Revolution
When you incorporate these expert-recommended workout and diet tips into your wellness routine, you'll be rewarded with the extra energy and motivation you need to be healthy and live your best life. Upping your hydration and investing in nutrition and fitness are the first steps to a healthier you.
Of course, everyone has unique health concerns and needs, so make sure to consult a licensed practitioner before making any major changes to your diet.
And remember: You got this!