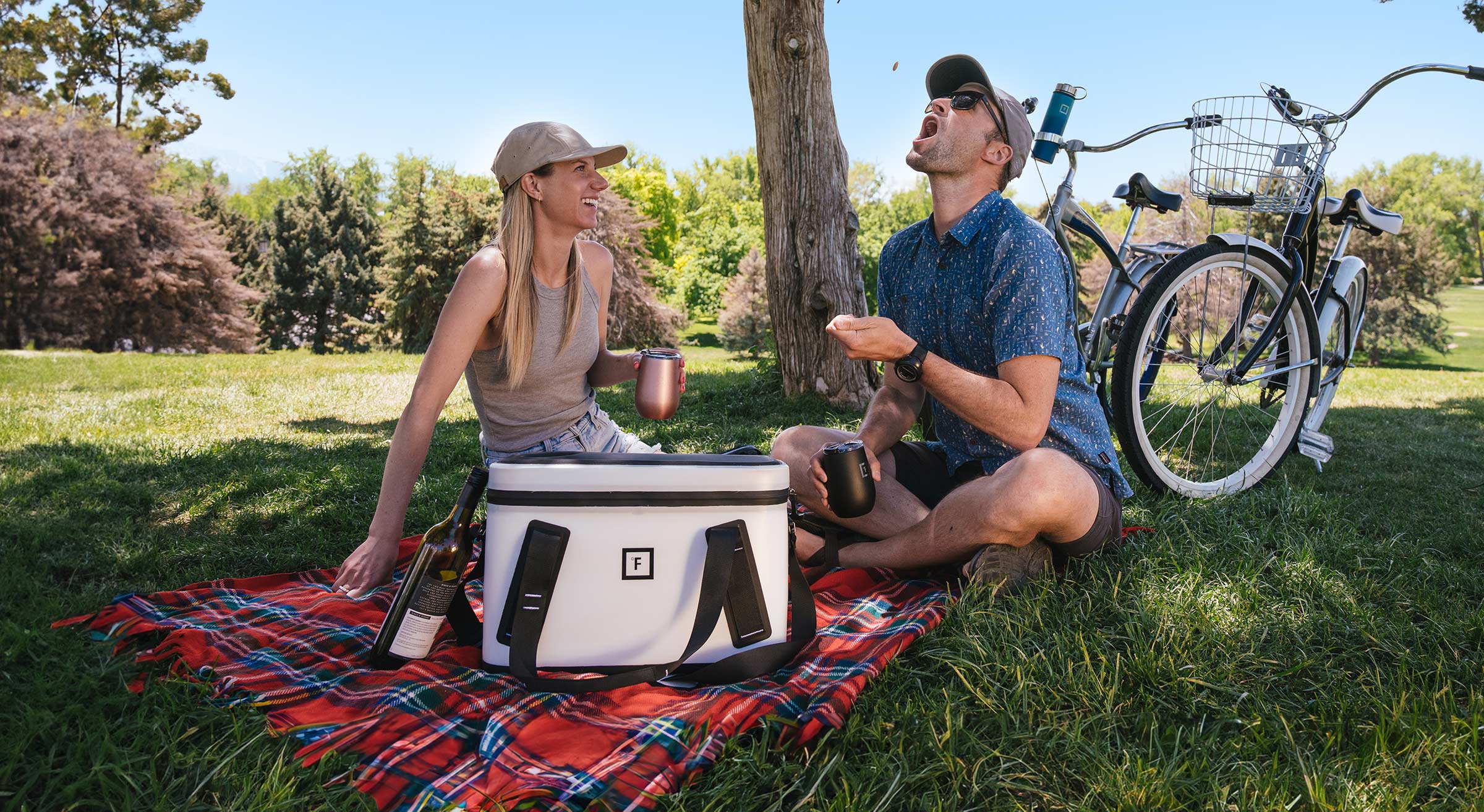 It's Bundle Time!
Catch the best of summer with our soft sided cooler and 2 insulated wine tumblers for $159.99
Everyone knows that hydration is an essential part of everyday life. With Iron Flask bundles, you can level up your entire family's hydration game. The freedom to mix and match your favorite colors and styles allows you to create a unique, personalized collection that will inspire regular sipping. Whether you prefer a vibrant and energetic combination or a sleek and sophisticated ensemble, our bundles cater to all tastes and styles. Each bundle is carefully curated to ensure you receive the highest quality products that perfectly complement each other. 
Don't settle for less when you can have it all. Upgrade your hydration routine today with our exclusive Iron Flask tumbler bundles and embrace the versatility and variety they bring to your life.
Mix & Match Water Bottle Sets
Different styles of water bottles serve other purposes. Depending on your busy lifestyle, you might be searching for Iron Flask bundles that support your hiking habit, upcoming road trip, or water cooler moments at the office. Water bottle sets allow you to mix and match some of the best Iron Flask products. Whether you're in the market for wide-mouth lids, stainless steel straws, cleaning brushes, or paracord handles, there's a bundle that works for you.
Of course, you can always add accessories to our tumbler bundle should you need more Iron Flask in your life. From dog bowls to food jars and more, mixing and matching aren't limited to only water bottles!
Water Bottle Bundles for the Whole Family
The various Iron Flask water bottle sets will satisfy the hydration needs of your entire family! Our family bundles include up to four of our signature water bottles – each sized with adults and kids in mind. All the included bottles feature double-wall vacuum insulation, which helps keep drinks cold for up to 14 hours. Choose from straw lids, stainless steel screw-on lids, or a flip lid with a handle for easy carrying. Fun designs keep kids interested and eager to sip all day long. All Iron Flask bottles are easy to clean and very durable. These bottles will indeed become a household staple for many years.
With the click of a button, you can have your entire family's hydration needs sorted out – order now, and Iron Flask bundles will have you sipping in style.