11 Tips on How to Take Care of Your Skin in the Winter
This season, keep your skin glowing from the inside out, even in the coldest, driest weather. The solution? Staying well-hydrated. Here, we've put together our top 11 skincare t...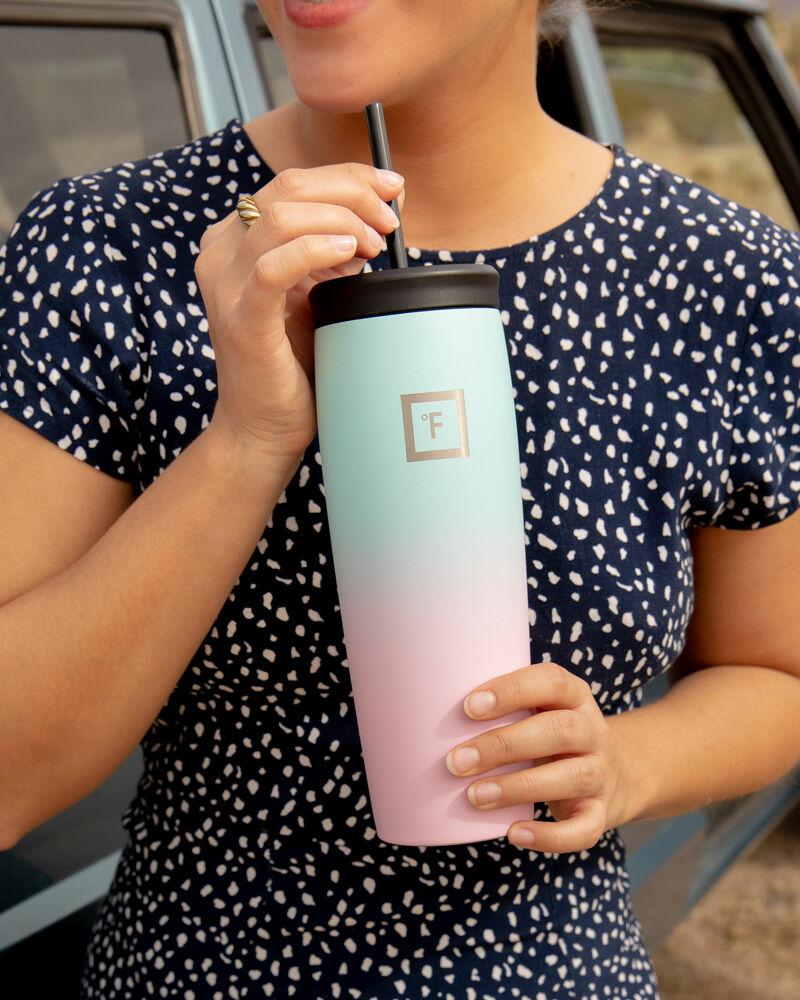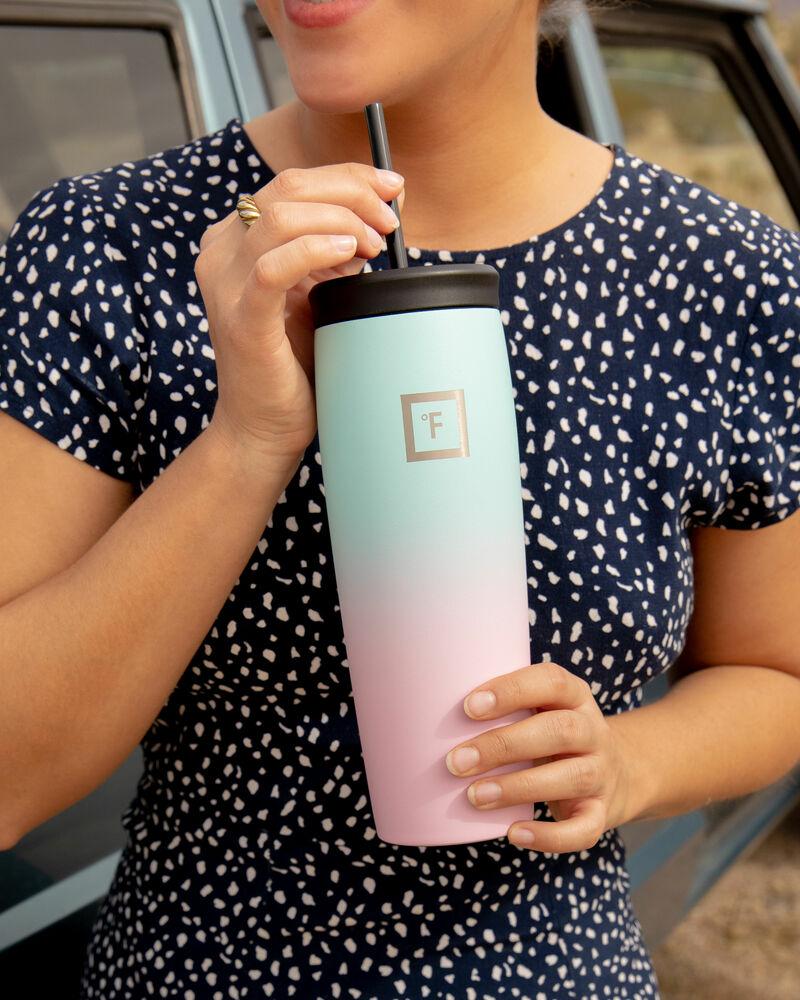 11 Tips on How to Take Care of Your Skin in the Winter
This season, keep your skin glowing from the inside out, even in the coldest, driest weather. The solution? Staying well-hydrated. Here, we've put together our top 11 skincare t...
This season, keep your skin glowing from the inside out, even in the coldest, driest weather. The solution? Staying well-hydrated. Here, we've put together our top 11 skincare tips to ensure your skin is hydrated, moisturized, and soothed through the rough winter months. Add these suggestions to your skin care routine and see the difference.
Winter Skin Care Tips
1. Increase Moisture with a Humidifier
Your daily skin care routine steps should include investing in a humidifier, a must-have for balancing out dry air caused by indoor heating. A humidifier works by forcing moisture into the environment, which helps protect your skin from getting dried out. As dermatologist Paul Jarrod Frank explains, "Skin is our largest organ, and heat is naturally very drying, so it's important to keep air hydrated."
Compounding the problem even more is the frigid temperatures and dry air outside. And when you alternate from dry hot environments indoors to cold temperatures outside, it can strip your skin of hydration. If your skin gets stripped of too many oils, it can lead to an uncomfortable situation such as flaking, peeling, or cracking of the skin.
But this is easy to prevent by incorporating a humidifier into your skin care routine. For the best results, make sure to include these essential skin care routine steps when using a humidifier such as cleaning it regularly with soap and water and also choosing the right size humidifier based on the room you're using it in.
2. Get a Better Cleanser
According to experts, a healthy skin care routine for a parched complexion should include a cleanser that contains ingredients known to prevent transepidermal water loss such as ceramides, lipids, and fatty acids. But as Dr. Flora Kim, a board-certified dermatologist points out, not all face cleansers are created equal. In fact, many brands contain drying agents like sulfates and sulfites, which can leach moisture out of the skin.
Dr. Kim also stresses the importance of avoiding face washes made with harsh scrubs and beads, or any deep cleansing face brushes. Instead, she recommends "creamy or oil-based cleansers that are generously used (quantity is important too) and gently massage onto your skin with your fingertips."
3. Use Face Serum
Another essential step in your winter skin care routine is face serum, which should be gently applied to a freshly cleansed face and used as a primer before using moisturizer and eye cream. Face serum is incredibly helpful for dry skin because it contains high concentrations of moisturizing ingredients, which are able to penetrate deeper into the skin compared to regular face moisturizers. Another benefit is the availability of face serums that address a long list of issues, from dry, irritated skin to acne and wrinkles.
4. Don't Forget Moisturizer
The reason winter air is dry is due to a loss of water in the atmosphere, which is why any skin type can suffer from dryness and loss of hydration. Topical hydration like face moisturizer is an absolute must. Not only does it lock in moisture, but it also serves as a layer of protection from harsh winter winds and indoor heating.
Face moisturizers range from lightweight formulas to brands that are heavier and more emollient. The best moisturizer for winter skin care depends on your skin type. According to Dr. Zainab Laftah from the British Skin Foundation, an ideal moisturizer for oily, acne-prone skin contains less oil-based moisturizing agents and more humectants like hyaluronic acid, which keeps the skin balanced and hydrated. For dry or combination skin, the more oil-based moisturizing agents the better. Winter skin can also benefit from added antioxidants and peptides, which help to seal in moisture and repair any damage.
5. Keep Hands Soft with Hand Cream
Thanks to flu season and you-know-what, it's critically important, now more than ever, to keep your hands clean and germ-free. But daily washing with soap and hand sanitizer, plus the dry conditions of winter, make the hands another area prone to dry and cracking skin. Dr. Mona Gohara, a Connecticut-based dermatologist, recommends updating your skin care routine with hand cream formulas that help restore the skin's natural moisture. Ingredients to look for include glycerin, paraffin, mineral oil, and shea butter.
6. Tend Thinner Facial Skin with Eye Cream
The undereye area is one of the most delicate places on your face, which makes eye cream an important part of any skin care routine. Due to the particular conditions of winter, the under eye area can suffer from tiny, invisible cracks in the skin, which leads to the loss of natural oils. For maximum hydration, the best eye cream for your daily skin care routine is a formula that contains collagen, a dermatologist-recommended ingredient that minimizes fine lines and wrinkles while quenching dry skin.
Pro tip: Because the eye area is so delicate, skincare experts recommend never using a rubbing action under your eyes when applying moisturizer. Instead, gently tap around that particular area until the cream is fully absorbed into the skin.
7. Buff Chapped Lips and Hydrate with Lip Balm & Scrub
Your skin care routine steps should also focus on the lips, an area prone to getting chapped in the winter. Daily use of lip balm Is the first line of defense in the prevention of chapped lips, an uncomfortable condition common in winter. Look for a lip balm with hydrating ingredients that moisturize and protect, like soothing olive and almond oils, plus beeswax and carnauba wax to form a protective barrier.
For sensitive, dry winter skin, dermatologists at Rapid City Medical Center recommend lip balms that don't have menthol, camphor, or any type of alcohol, which can irritate the area. Other known irritants for sensitive skin include artificial fragrances and parabens, which have been shown to knock the pH off balance by disrupting the skin's natural probiotics.
If the harsh winter winds have left your lips cracked and peeling, lip balm alone will not be enough to tackle the issue. Along with daily lip balm, put your best pout forward with an exfoliating lip scrub made with natural, soothing ingredients to scrub away any dead skin. When you gently scrub your lips on the regular, the polar vortex is no match for supple and soft lips.
8. Prevent Damage: Mineral Sunblock
It might be winter, but that doesn't stop UV rays from damaging your skin, which is why we have included mineral sunblock as part of our winter skin care tips. For those with dry, sensitive skin, mineral sunblock is a better choice than chemical sunscreens, which contain harsh ingredients that are known to cause contact dermatitis and allergic reactions.
Mineral sunscreen, on the other hand, is less likely to irritate sensitive skin because the minimal natural ingredients such as zinc oxide and titanium dioxide aren't absorbed into the skin itself but act as a screen that deflects UV radiation. Another plus, mineral sunscreen doesn't damage the reefs like chemical sunblock, which has been officially banned in Mexico and Hawaii.
9. For All-Over Hydration, Try Face & Body Scrubs
If you're wondering how to hydrate your skin in the winter, exfoliation is a key step in your self-care routine. By increasing cell turnover with deep cleansing and exfoliating effects, scrubs will make your skin look glowing and vibrant at any age. As Dendy Engelman, M.D., a New York City-based dermatologist, explains, there are two types of face and body scrubs: physical exfoliants and the chemical variety.
Physical exfoliants use particles or granules to scrub away dead skin cells, an ideal product for dry winter skin. Say goodbye to dry skin patches and flakiness while also dramatically changing skin texture for the better.
For even more exfoliating effects, chemical exfoliants with salicylic acid and retinoids help loosen dead skin cells and boost renewal. "A chemical exfoliant goes deep into the poor and unclogs it," Dr. Engelman says.
10. Recover with a Nighttime Hydration Mask
Learning how to take care of your skin in winter is vitally important for maintaining a glowing and radiant complexion right away and over time. And with the nighttime hydration mask, you can drench your skin with moisture while you sit back and relax, making it the easiest part of your entire routine. Leaving it on for 10 to 15 minutes allows the moisturizing agents to deeply penetrate the skin, boost its hydration, and help your skin recover from a day of dry air and UV rays.
11. Keep a Healthy Diet for Healthy Skin
Now that you know how to keep your skin healthy in winter, this final step is equally vital. While topical moisturizers and other skin care products help hydrate your skin from the outside, a healthy skin diet hydrates from within, which is just as important.
According to experts from the Mayo Clinic, the first step is staying hydrated with good old fashioned H2O. The easiest way to stay hydrated throughout the day is with a reusable water bottle, which is both sustainable and a good reminder to keep drinking water. We like this stainless steel bottle, which is made of non-toxic, BPA-free materials for healthy, dependable hydration.
Your choice of diet can help with hydration, too. Experts point out the importance of antioxidant-rich foods like yellow and orange colored fruits and vegetables, green leafy veggies, tomatoes, berries, plus salmon or other fatty fish, and nuts. And water-heavy foods like cucumbers, lettuces, celery, and watermelon are an easy way to add liquid to your diet while having a tasty snack.
Knowing how to protect your skin from winter conditions is the tried-and-true solution to dryness and irritation, leaving you with a complexion that is youthful, soft, and well-hydrated.