What to Pack for a Fall and Winter Road Trip
The fall and winter months are gorgeous times for a road trip. With kids back in school, many tourist destinations are at their emptiest – and their most stunning. Colorful foli...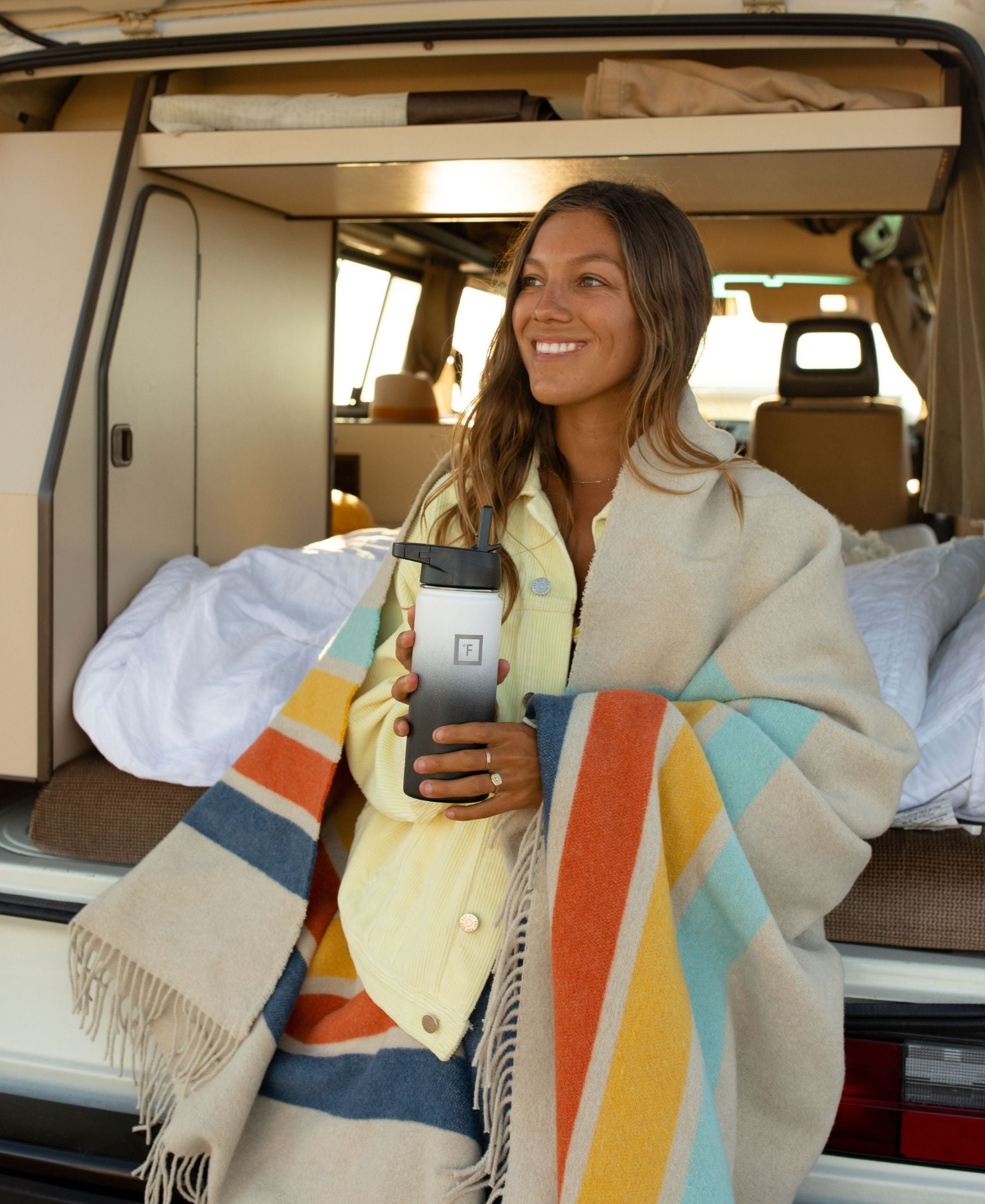 What to Pack for a Fall and Winter Road Trip
The fall and winter months are gorgeous times for a road trip. With kids back in school, many tourist destinations are at their emptiest – and their most stunning. Colorful foli...
The fall and winter months are gorgeous times for a road trip. With kids back in school, many tourist destinations are at their emptiest – and their most stunning. Colorful foliage dot the side of the road, and snow tops the peaks of mountaintops. It's no wonder so many people opt to hit the road this time of year. 
Knowing what to pack for a road trip can make all the difference in the success of your vacation. Given the season's temperature variations and the potential for icy conditions, it's a good idea to prepare for the worst while expecting the best. With a little foresight and planning, you can put together a road trip checklist that will set you up for success. 
Road Trip Checklist
As you begin mapping out your route and planning sightseeing pit stops along the way, start thinking about everything you'll need to safely travel. A road trip packing list is a great way to get all your ideas into one convenient place. Start by listing out all the things you'll use in your daily routine – think toothbrushes, toothpaste, shampoo and conditioner, deodorant, clean socks, underwear, and so on. These essentials should form the backbone of your packing list.
Next, consider your destination. Many winter road trips include stops at national parks, where you'll want comfy hiking boots and layers of jackets and coats. Fall road trips, on the other hand, might warrant picnic supplies or your favorite binoculars. Wherever your destination, be sure to consider what you'll be doing along the way and what you mind need when you arrive. 
Fill out your road trip checklist with things to keep you occupied on the road. Books, games, and a pack of playing cards can go a long way when you've got serious ground to cover. Your checklist can even include digital to-do tasks, like downloading a bunch of episodes of your favorite podcast or downloading your music library to listen to when cell service lapses. The last thing you want to be doing behind the wheel is scrolling through your phone!
Eating on the Road
While you certainly can rely on truck stops and fast food joints to satisfy your cravings on the road, eating junk food isn't ideal in the long term. That's why snacks and drinks are considered long road trip essentials. An insulated stainless steel water bottle can prove especially useful on the long stretches of road between gas stations. They keep your water cool for hours and features like non-spill lids are invaluable for a driver. Best of all, Iron Flask water bottles are cup-holder friendly and offered with extra accessories at no additional cost, allowing you to keep them within arm's reach while you're at the wheel. 
That's not to say your road trip diet needs to be entirely healthy. In fact, half the fun of traveling is trying different regional foods and beverages. To really make the most of your journey, map out unique places to stop for food along your route. It's a great way to schedule in breaks while also seeing parts of the world you might otherwise speed right through. From diners to burger spots, steakhouses to donut shops, there's no shortage of great places to eat on your winter road trip.
Of course, when you need a break from road trip food, insulated food jars are a great way to keep healthy options fresh. Iron Flask's food jar is also offered with a foldable stainless steel spoon for on-the-go convenience. Longer lasting and less wasteful than plastic alternatives, stainless steel food jars are an excellent investment in sustainable living. The tight-fitting lid and double-walled vacuum insulation helps keep food fresh and unspoiled for hours. They're easy to wash and reuse, and, since they're made of 18/8 stainless steel, never rust or impart a metallic taste. 
Getting Comfortable
When you're hitting the road for an especially lengthy trip, it helps to make your vehicle as cozy and comfortable as possible. As you make your list of things to bring on a road trip, consider what items you'll need to get some shut eye along the way. An eye mask is great for blocking out daylight for mid-day naps, while earplugs are essential for drowning out the driver's loud tunes. Pillows, blankets, and cozy socks can all up the comfort level of a long drive.
After waking up, you'll likely be eager for your caffeine fix. Iron Flask tumblers and mugs are the perfect way to feed your coffee or tea addiction while on the road. Each cup is designed with convenience in mind. Spill-proof and cup-holder friendly, the tumblers and mugs can keep drinks cold for up to 20 hours and hot for up to five 5. Because Iron Flask mugs and tumblers are made from 18/8 stainless steel, you'll never have to worry about them rusting while you're en route. Whether you're traveling across town or across the country, our cups are a fantastic option to have in the car.
Staying Safe En Route
Knowing what to pack for a road trip often comes down to preparing for mishaps. A small car emergency kit can really come in handy should the worst case scenario become a reality. Include items like jumper cables, flares, scissors, flashlights, duct tape, and whistles. Should your car break down on the side of the road, these items can help you solicit help and get you back on the road again. A first aid kit and ice scraper can also be useful to have on hand.
Some road trip emergencies happen because of bad weather – especially if you're traveling during the chilly winter months. In some rare instances, you might even have to spend the night in your car. For such situations, you'll be glad you packed a blanket, some non-perishable foods, and plenty of water. 
Don't forget about your electronics while making a list of things to pack for a road trip. In the event you end up stranded, you'll want to have a car charger on hand for your phone. Adapters are often essential for getting your car and your charger to cooperate, so be sure to thoroughly investigate your needs before you hit the road. It's smart to bring a back-up charger pack, too, in case your car's battery is dead and you can't get a charge from it.
Commonly Forgotten Road Trip Items
There are some things everybody forgets when they're deciding what to pack for a road trip. Medications often top the list. Be sure to pack any prescriptions you'll need while you're gone, but also take care to pack things like painkillers and heartburn medication. While you can certainly pick these items up along the way, they're often more expensive when purchased at convenience stores. 
A paper map is another commonly forgotten road trip item. We're so used to relying on our phones for navigation that we often don't even consider packing an old-fashioned map. Should you find yourself out of range of your cell phone service provider, though, you'll be grateful to have a back-up on hand. 
One more thing you might want to consider bringing on your trip: a swimsuit. You never know where fall road trips might take you, and if you end up in a spot with a hot tub, you'll be kicking yourself for not bringing a swimsuit!