Tips for Packing a Kids Lunch for School
Healthy minds start with healthy foods. Parents of school-aged children know it best: kids simply can't concentrate on lessons if they've got hungry tummies or are dehydrated. W...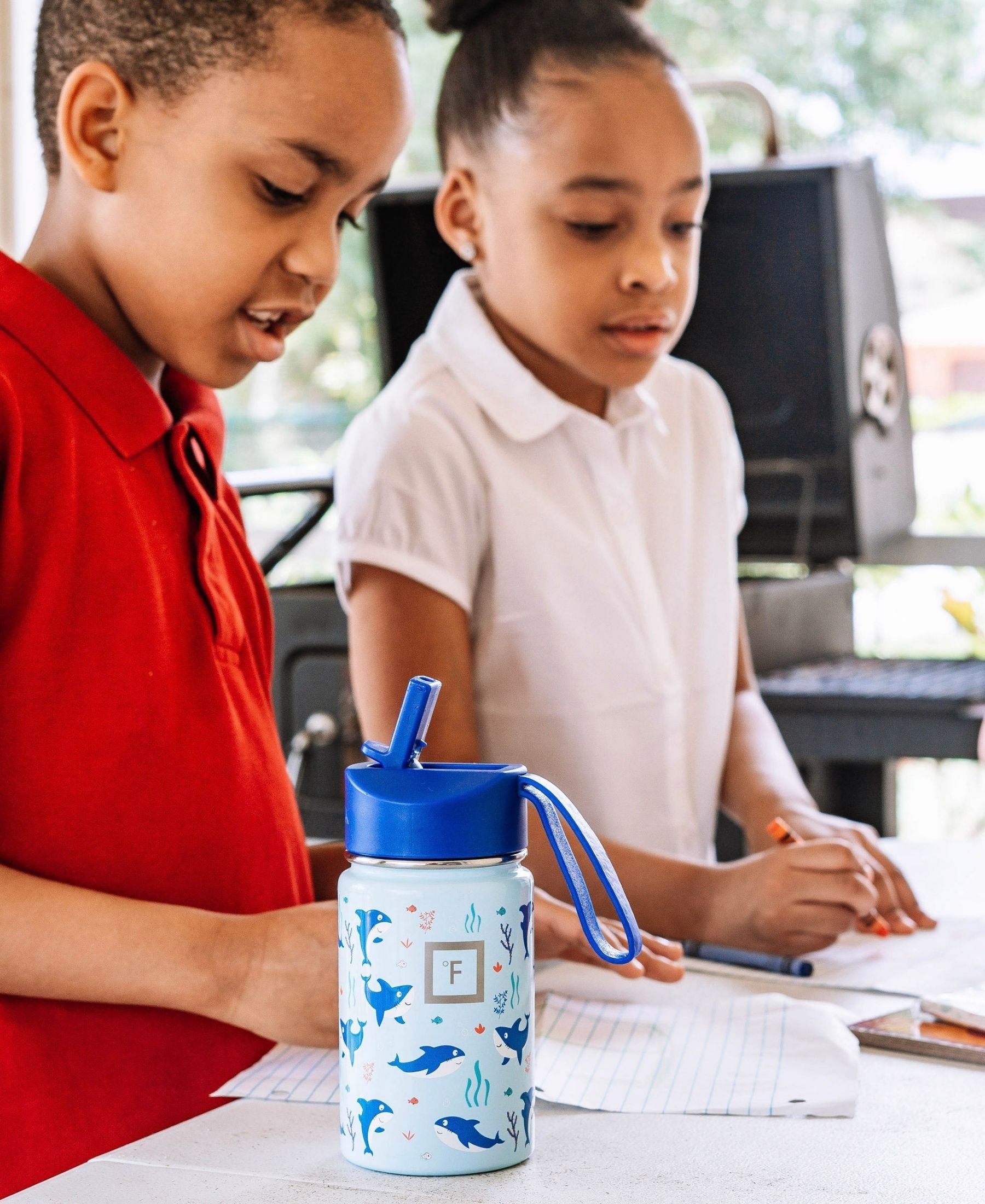 Tips for Packing a Kids Lunch for School
Healthy minds start with healthy foods. Parents of school-aged children know it best: kids simply can't concentrate on lessons if they've got hungry tummies or are dehydrated. W...
Healthy minds start with healthy foods. Parents of school-aged children know it best: kids simply can't concentrate on lessons if they've got hungry tummies or are dehydrated. While we might have a thorough understanding of the importance of nutrition on growing bodies, good intentions often get sidelined for more convenient options on busy school days. Lunch ideas for kids need to be easy, nutritious, and, of course, delicious. That's a tall order for busy parents!
Thankfully, there are a few smart, strategic ways to create easy kid lunches for school. For starters, finding the right school lunch supplies can make all the difference. Once you've got the materials necessary to pack a fresh, delicious lunch, follow our tips for quick preparation:
Create a Formula
When it comes to lunch, creativity is overrated. While it's fun to spice up your child's lunch every now and then, coming up with something new and exciting to feed them every day can become exhausting. Some of the best lunch ideas for kids fall within a particular formula you may not have even noticed yourself following. That simple formula? Protein plus veggies, fruits, and some form of carbohydrates. 
Just because you're following a formula doesn't mean you can't switch things up and add a little variety to your child's lunch. Maybe on Monday you send them to school with a sandwich, apple, carrot sticks, and potato chips, but on Tuesday you pack leftover chicken and bean chili, tortilla chips, and an orange. There are truly no limits to how this basic formula can work for your family. After all, you don't need to reinvent the wheel to pack lunch for kids!
Pack Lunch the Night Before
Mornings can be a stressful time. In between hitting the snooze button, taking a shower, and getting yourself and the kids ready for the day, it can be hard to fit in time to make breakfast – let alone lunch! Whenever possible, try packing lunch containers for kids the night before. Most lunches will keep well in the fridge overnight, saving you valuable time in the mornings. Imagine how much more you might accomplish if all you had to do was grab a lunchbox and hand it off to your kids as they walk out the door!
School day mornings are much easier when lunch is already taken care of. Of course, basic meal preparation techniques apply here. Salads get soggy and bread can become stale if you're not taking the right approach. The best lunch containers for kids factor these common challenges into their design. You'll want something airtight that keeps individual foods from touching each other. In fact, with the right ingredients and containers, you can even pack a few days lunches ahead of time. Then you get to skip a day of packing lunch altogether, creating a bit of a mid-week vacation for yourself. 
Embrace Leftovers
When it comes to lunch ideas for kids, it's best to work smarter, not harder. You're likely already cooking a delicious dinner for your family a few times a week. Leftovers are a great option for lunches for the grown-ups and kids alike! Knowing how to keep lunch warm is the key – since most little ones won't have access to a microwave in the school cafeteria, you'll want to invest in quality containers that will keep food at a safe temperature all day. Vacuum insulated food jars are a great option. They keep the contents hot for hours!
Some children – and even some adults – aren't fans of leftovers. If you know your family won't want to eat the same meal twice in 24 hours, consider preparing ingredients you can reuse in different forms throughout the week. Perhaps you made rice bowls for dinner on Sunday night. By preparing extra rice to have on hand, you can quickly throw together a totally different lunch for kids the next day. Even the most basic of meal prep attempts can make a difference. You'd be surprised at how much time you can save by having sliced veggies, fruits, and cheeses ready to go in the fridge. 
Involve Kids in Packing Lunches
Give a man a fish and he'll eat for a day. Teach a man to fish and he'll eat for a lifetime. One day, your child will be old enough to pack their own lunch. While that might seem like a far off fantasy, you might be surprised at what they can accomplish right now. As you brainstorm healthy lunch ideas for kids, get them involved in the process. Discuss what foods they like to eat most at lunch. Make a list together, then go grocery shopping. Allowing little ones to pick out juicy grapes or fragrant oranges gives them some ownership over the process. They'll be more inclined to eat things they picked out, and more likely to help you pack their lunch, too.
Once you get home, practice making lunch together. Little kids can help gather ingredients and watch you load up their lunch containers, while older children can play a more active role in putting various components of the meal together. With some practice, your child may soon be on their way to packing their own lunch each day. 
Create a Lunchbox Station
If you're ready to push your kids towards a little more independence, consider creating a lunchbox packing station. This can be a corner of your pantry, a drawer in your fridge, or an easily accessible cupboard. Stock the area with prepackaged favorites like trail mix, pretzels, granola bars, crackers, fruit snacks, and more. Packing lunch for kids is a lot easier when they can quickly grab a snack to add along with their entrée. 
Containers full of perishable options can be kept in the fridge. Pre-portioned yogurts, cheeses, and fruits are easy to include when you've already packed them for the week. Whether you encourage your child to get in on the packing action themselves or you just want to simplify the process yourself, a lunch packing station can do wonders to streamline your daily routine.
Don't Forget About Hydration
Many kids don't drink enough water. When given the choice, most opt for milk, juice, sodas, and sports drinks. While these options aren't inherently bad, they don't do much for cognition. One study found that among adolescents, water only accounted for about 33% of total intake. When considering what to pack for kids lunch, don't forget to include water!
Thankfully, it's easier than ever to convince kids to drink more water. Creating buy-in is key. Allow your child to pick out their very own water bottle. By selecting their favorite color and allowing them to add fun stickers, you encourage your child to play an active role in caring for themselves. Since stainless steel water bottles keep drinks cold all day long, you can rest easy knowing they'll have refreshing water to drink during lunch and throughout the entire school day. 
Invest in Quality Lunch Packing Supplies
Most jobs become a lot easier when you have the right tools. When it comes to packing healthy foods for your family, the right lunch containers for kids can make all the difference in the world. As you shop around, be sure to look for containers made from non-toxic materials that will be easy to clean and reuse for years to come. Insulated containers are a great option, as they keep cold foods chilly and hot foods warm throughout the entire day.
Organization can help speed the lunch packing process along. If you find yourself fumbling for containers in a disorganized cupboard or drawer, it might be time to go through your collection and toss out anything with a missing lid. Pair each container with its correct lid, then organize your cupboard accordingly. There's no right or wrong way to do this – simply paring down your collection of odds and ends can make it easier to find the lunch containers you need. 
At Iron Flask, we make a number of useful, colorful
lunch containers for kids.
As you consider how to up your household's lunch-making efficiency, it's a good idea to invest in quality supplies. A pretty water bottle or food jar can excite kids about the possibilities of packing their own lunches – or at least helping you on occasion! You'll rest easy knowing that you've sent your child to school with the healthy foods they need to achieve academically.