How to Stay Hydrated With Flavored & Infused Water
As makers of America's best-selling line of stainless steel reusable drinkware, we at Iron Flask understand how important it is to stay hydrated. But for those who prefer drinki...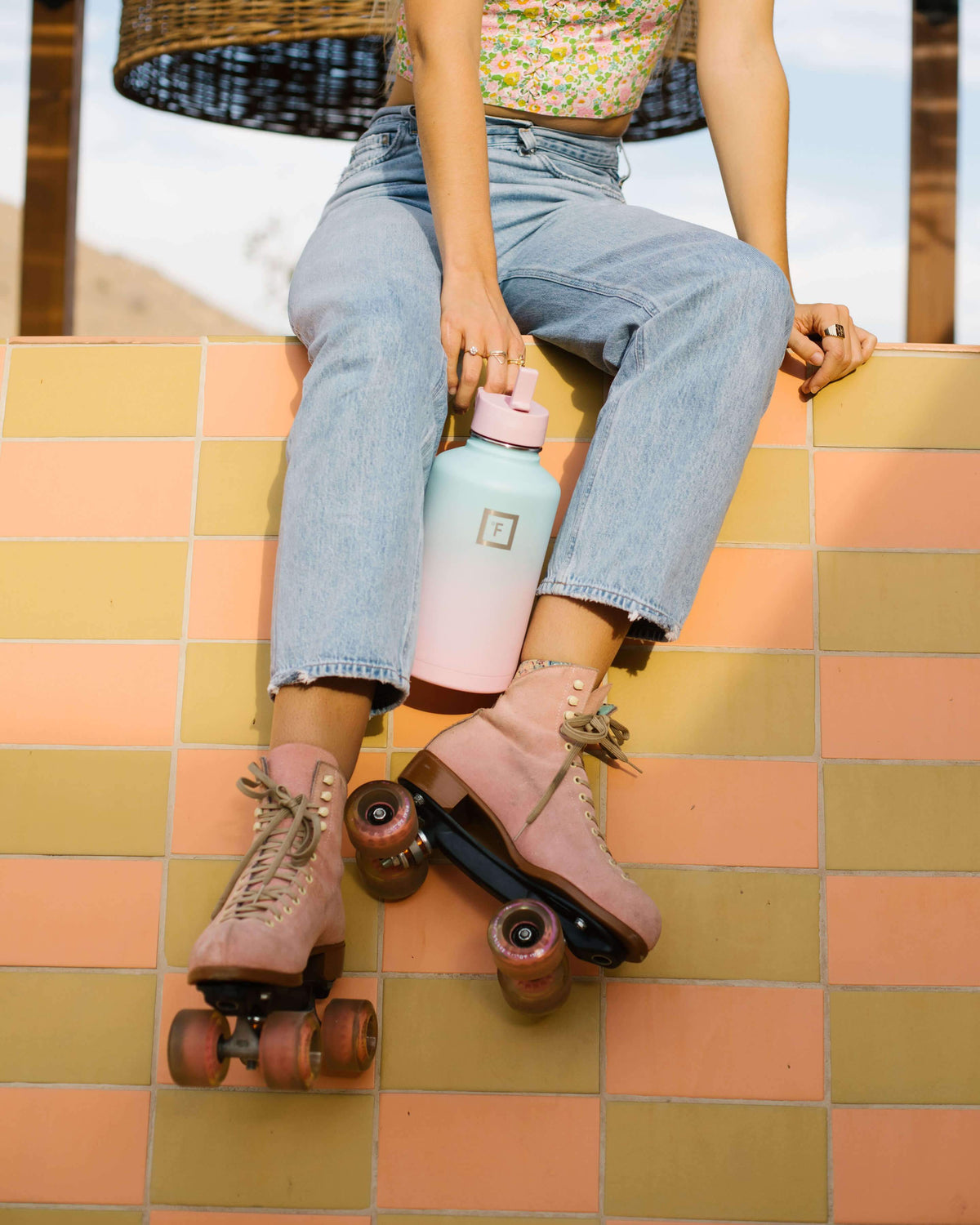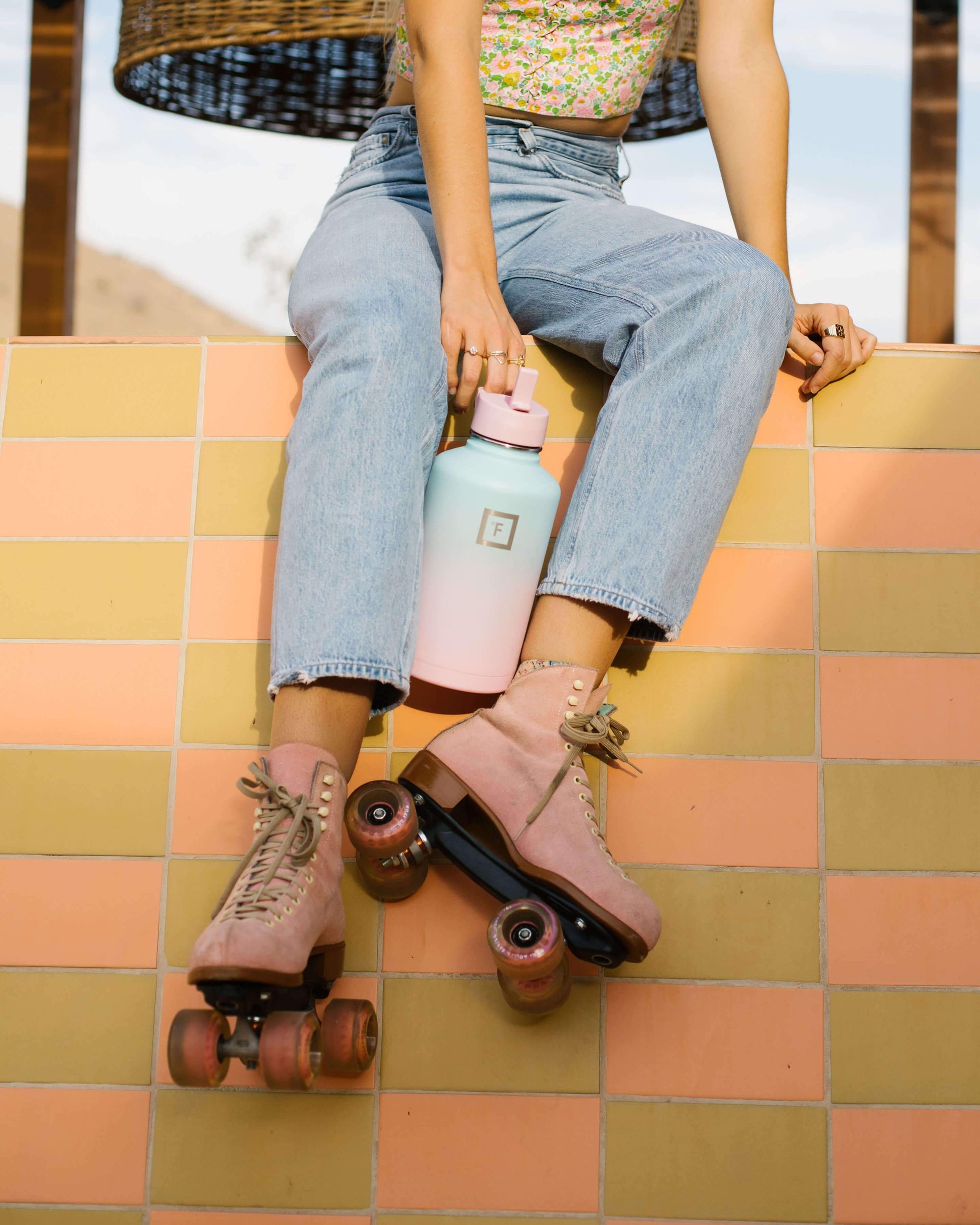 How to Stay Hydrated With Flavored & Infused Water
As makers of America's best-selling line of stainless steel reusable drinkware, we at Iron Flask understand how important it is to stay hydrated. But for those who prefer drinki...
As makers of America's best-selling line of stainless steel reusable drinkware, we at Iron Flask understand how important it is to stay hydrated. But for those who prefer drinking water with a little extra something to keep it exciting, we have the simple solution — flavored and infused water.
A fun and effective way to keep up with your daily hydration goals is to enhance the taste with flavored water or infused water. If you're looking for a flavor booster but are still on the fence about infused water benefits, we've outlined everything you need to know about hydration basics, including frequently asked questions:
Is flavored water good for you?
Does flavored water hydrate you?
Is drinking flavored water the same as drinking water?
Importance of Staying Hydrated
If you don't stay on top of your daily drinking goals, especially in extreme climates or during high impact exercise, you could risk getting dehydrated. With symptoms like fatigue, headaches, dry mouth, and muscle cramps, dehydration is no fun. But when you keep hydrated throughout the day, you can easily prevent dehydration, allowing you to get the most out of your workout routine or day to day activities.
The Benefits of Natural Water Flavoring
For some, water alone is too bland and staying hydrated becomes a chore. Flavored water helps boost taste while also adding nutritional value with vitamins, electrolytes, and minerals. The trick is to look for healthy products that are low in sugar and don't have any additives or artificial flavors.
Nutrition experts recommend using water flavoring packets in powdered form, which quickly dissolve in water, making it easy and convenient for adding to a glass or reusable bottle. For the maximum amount of nutritional benefit in your flavored water, look for these health-boosting additions:
Vitamins
- Vitamin B12: Supports cardiovascular health, boosts memory, and prevents osteoporosis.
- Vitamin C: Also known as ascorbic acid, this essential vitamin supports the immune system, wound healing, and healthy maintenance of bones, muscles, and teeth.
- Vitamin B6: Promotes brain health, maintains red blood cells, and improves mood.
- Niacin: Also called Vitamin B3, this essential vitamin is known for increasing healthy HDL cholesterol levels.
- Folic Acid: Known as Vitamin B9, it creates healthy new red blood cells, which helps prevent anemia and birth defects.
Minerals
- Calcium: An important mineral that helps maintain strong bones and teeth, as well as cardiovascular health and muscle function.
- Magnesium: An essential micromineral that supports bone and cardiovascular health. It also helps prevent diabetes and provides mood support.
- Zinc: A vital trace mineral your body needs to maintain a healthy immune system and normal metabolic function.
- Selenium: A mineral that has antioxidant properties to help protect cells from free radical damage.
- Boron: This important mineral helps build muscle, balances testosterone levels, and improves muscle coordination.
- Manganese: A trace mineral that reduces blood sugar, supports bone health, and helps with wound healing.
Electrolytes
- Chloride: A type of electrolyte that balances the amount of fluid in the body. It also maintains the pressure, pH, and volume of blood.
- Alpha-lipoic acid: An essential antioxidant that protects cells from damage.
- Potassium: Both a mineral and electrolyte, potassium helps regulate fluid balance, nerve function, and muscle health.
Other Ways to Keep Hydrated With Flavored Water
Flavored water products infused with vitamins are sold at most grocery stores and gas stations. But you can easily skip the plastic bottle and choose the more sustainable option when you're on the road. When you are out and about, fill an insulated stainless steel tumbler with vitamin flavored water, which is available on tap at most gas station soda fountains. This method also allows you to avoid using Styrofoam cups, another type of waste that is harmful to the environment.
You can also make your own infused water at home with everyday items found in most kitchens. There are many different flavors and combinations you can try, like a squeeze of lemon juice and a few slices of strawberry and cucumber for a touch of freshness; or sliced fresh ginger for a spicy kick, plus a hint of sweetness with a dash of honey.
Here's another option for making flavored water at home: Try experimenting with herbs! Mint will give your water an instant uplift of bright, herbaceous notes and its cooling effect will feel especially invigorating during workouts or other strenuous activities.
Helpful tip: Used by professional bartenders, we recommend the muddling technique for mint and other herbs, which helps release the oils without breaking up the leaves. This prevents the drink from getting mucked up by little bits and pieces. Using an unfinished wooden spoon, gently mash the mint a few times to release its natural juices.
One of the benefits of making your own infused water at home is how easily H2O takes on other flavors and essences. After just a few minutes, your water will have the taste of fruit slices, herbs, and other ingredients you put in your bottle or glass for the flavor infusion. You can also turn your infused water into a fruity spritzer by simply adding a splash or two of unflavored sparkling water.
Once your glass or water bottle is empty, simply add more fruit and herbs to a fresh glass of water; that way, you'll always have the most flavor intensity possible.
Pro tip: For maximum juice extraction from lemons or other types of citrus like oranges or tangerines, roll the fruit back and forth with the palm of your hand, pressing firmly on a countertop or other firm surface. Then, slice the fruit to your preference and squeeze it by hand or with your favorite handheld kitchen juicer.
Essential Drinkware and Accessories
Glassware is fine if you prefer to drink flavored water at room temperature, but if you're looking for ice cold or steaming hot beverages you're going to need a well-insulated container. We recommend stainless steel reusable drinkware with vacuum insulation like tumblers or wide-mouth water bottles. Choose one with a wide mouth BPA-free plastic lid, which will make it easier to fill the container with flavor-enhancing ingredients like fruits, herbs, added vitamins and minerals, and other natural flavors.
Along with traditional glassware, stainless steel reusable tumblers, and insulated water bottles, a BPA-free plastic straw is recommended by dentists, especially when drinking hydration flavored water or infused water.
The ingredients used to make infused water often contain natural sugars from the fruit, and flavored water with vitamin and electrolyte powders also have added sugar for flavor. When you drink from a reusable straw, both the naturally occurring and added sugars will make less contact with your tooth enamel, helping to prevent tooth decay and cavities over the long term.
Thanks to flavored and infused water, drinking H2O to stay hydrated just got healthier and full of flavor.