Guide to Cup Holder Friendly Water Bottles
Water bottle technology has evolved a lot over the last decade. As Americans we have become more health conscious, we have increasing high standards for our hydration tools. A w...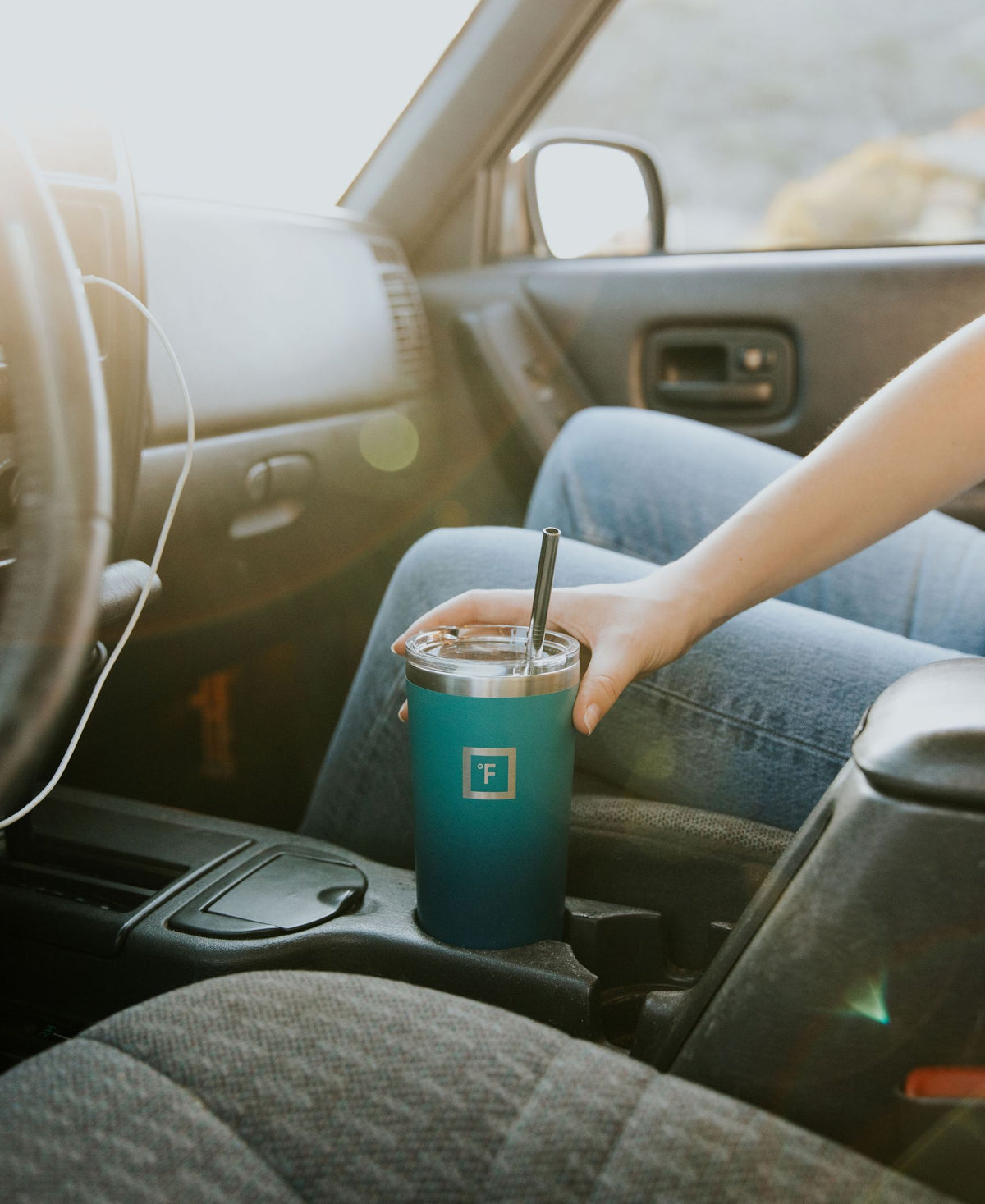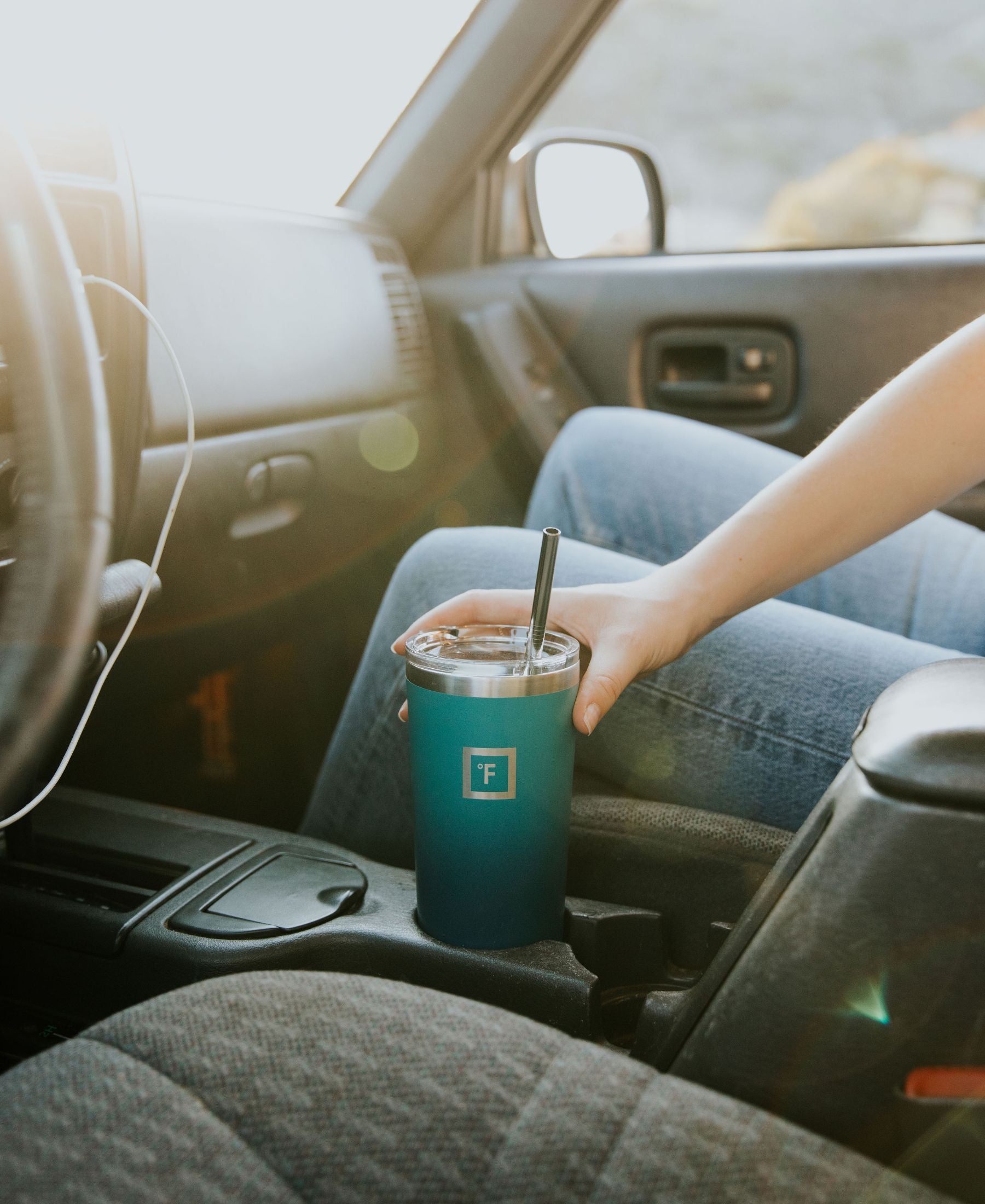 Guide to Cup Holder Friendly Water Bottles
Water bottle technology has evolved a lot over the last decade. As Americans we have become more health conscious, we have increasing high standards for our hydration tools. A w...
Water bottle technology has evolved a lot over the last decade. As Americans we have become more health conscious, we have increasing high standards for our hydration tools. A water bottle that fits in a cup holder is essential to keeping thirst at bay on the go. While this may not sound like ground-breaking innovation, it is an important factor to consider when picking out a water bottle. After all, the alternatives are less than ideal. You're left placing oversized bottles on the floor of your car, leaving them to roll around and distract you from the road ahead.
No matter where your day might take you, it's important to have easy access to clean drinking water. Whether you're looking for a larger water bottle that fits in a cup holder or something universally sized to fit in most standard cup holders, Iron Flask has the options you need. Searching for the ideal water bottle for your needs can make you feel a bit like Goldilocks – whether too big or too small, there's nothing more frustrating than a bottle that won't fit your lifestyle!
Standard Car Cup and Drink Holder Sizes
Cup holders are useful in a wide range of settings and applications. Whether you're behind the wheel, at the movie theater, or on a plane, cup holders make it easy to keep your beverage upright and within reach. Car cup holders may seem ubiquitous now, but they only became popular in the 1990s. Following a landmark legal battle in which an Albuquerque woman sued McDonald's after spilling a cup of hot coffee in a car with no cup holders, automakers began to evolve their designs. These days, coffee cup holders come standard in all American vehicles.
The standard cup holder has a depth of 2-3 inches and a diameter of 3 inches. Other common cup holder sizes feature a diameter of 2.5 inches, 4 inches, and adjustable sizes between 2-5 inches. Those sizes work well for standard coffee cups and fast food beverages, but finding a water bottle that fits in a cup holder can be more of a challenge. As large bottles have become more common, many hydration enthusiasts struggle to find a holder that's big enough for their water. 
Why Find a Water Bottle That Fits in a Cup Holder
When a bottle doesn't fit the cup holder, several things can happen. For one, leaks are more likely. When a bottle is placed on a seat or the floor, it will spend most of the journey rolling back and forth, up and down with the motion of the vehicle. Straw lids are especially prone to leaking if you don't have the right sized drink holder. While spilling a little water here and there isn't a big deal, it can lead to frustration, damp seats, and wet floors. This can add to car odors and make your overall travel experience less comfortable.  
Without a water bottle that fits in a cup holder on hand, you may be less inclined to bring water with you at all. In turn, you may feel more thirsty throughout the day, growing crankier with each passing hour. Forgoing a water bottle is a bad idea for a number of reasons; whether you're hoping to prevent dehydration, mitigate kidney stones, or maintain your body temperature, water is essential. Part of staying hydrated means identifying the small barriers that prevent you from accessing water at all times. For many, investing in a water bottle cup holder can make all the difference in their health, daily habits, and routine.
Should You Invest in a Cup Holder Extender?
Instead of opting for a large water bottle that fits in a cup holder, some people opt to upgrade the cup holder itself. Cup holder extenders can be found at a number of stores and online retailers. They sit inside your existing cup holders to create a stable base for oversized cups and bottles. If you're someone who spends a lot of time behind the wheel, this is one investment to seriously consider. Since they're affordable and easy enough to install, expandable cup holders can revolutionize the way we stay hydrated on the go. 
Some opt to take a DIY approach to extending their cup holder space. If you own or have access to a 3D printer, there are dozens of expandable cup holder designs available to download. There are other DIY options worth mentioning too – so long as you have an oversized cup with a base that fits into your standard cup holder, you can easily slip your large water bottle into the large cup and treat it as a holder instead. If you decide to go this route, be sure to adjust your cup holder insert before getting on the road. The last thing you want to be doing while driving is adjusting a flimsy cup holder.
Choosing the Right Water Bottle
If you're not keen on upgrading to a car cup holder expander, it may be best to shop for a new water bottle instead. Insulated stainless steel water bottles have grown in popularity in recent years, and for good reason: they keep drinks cold for hours with zero condensation. They tend to last longer than other kinds of reusable water bottles, as they're often leak-proof and rust-proof. In terms of durability, protein shakers and sports bottles just can't compare to double-walled stainless steel technology. Built for daily use, Iron Flask water bottles are particularly fun to drink from as they come in a wide range of colors and designs. 
Of course, if cup holder size is driving your search for the perfect water bottle, size matters a lot. Many people prefer an oversized water bottle they have to refill less frequently than standard sized bottles. If you're someone who doesn't mind refilling your bottle throughout the day, though, a smaller, more narrow bottle may be more appealing. It's all about your priorities. If drink holder size matters a lot to you, smaller bottles are definitely the way to go.
Water Bottle Sizes
When it comes to choosing the right water bottle, size definitely matters. Smaller bottles are more likely to fit into cup holder inserts, but they're also lighter and easier to tote around. Larger bottles, on the other hand, hold more water but may struggle to fit into your busy lifestyle. Gallon sized bottles have become trendy, but they're a bit more challenging to carry around. Some people prioritize portability over the ability to carry more water. Others want to fill up their water bottle once per day and not worry about where their next refill will come from. It all comes down to personal preference.
At Iron Flask, our water bottles come in a wide range of sizes. If cup holder size matters, be sure to use search filters to narrow your options to bottles that will fit your drink holder. Our narrow mouth water bottles are especially great options, as their compact sizes offer a lot of versatility. Whether you're toting water around in the car, on a boat, or in the sky, an Iron Flask water bottle is an excellent investment. 
Invest in a Cup Holder Friendly Bottle Now
If you're someone who takes their hydration seriously, it's worth investing in a water bottle you can take with you everywhere you go. Do your research into your cup holder size so that you can order a bottle that fits your lifestyle. Whether you invest in an expander or a more narrow-bottomed bottle, you'll gain instant peace of mind. Imagine how much more you might accomplish in a day without a water bottle to babysit in the car! With the right bottle on hand, you'll be able to seamlessly sip all day long. Cheers to that!