9 Essentials to Pack and Bring Along for the Perfect Picnic
With spring and summer fast approaching, you might be wondering, what do you need for a picnic? Perfect picnic weather is a great excuse to get outside and spend quality time wi...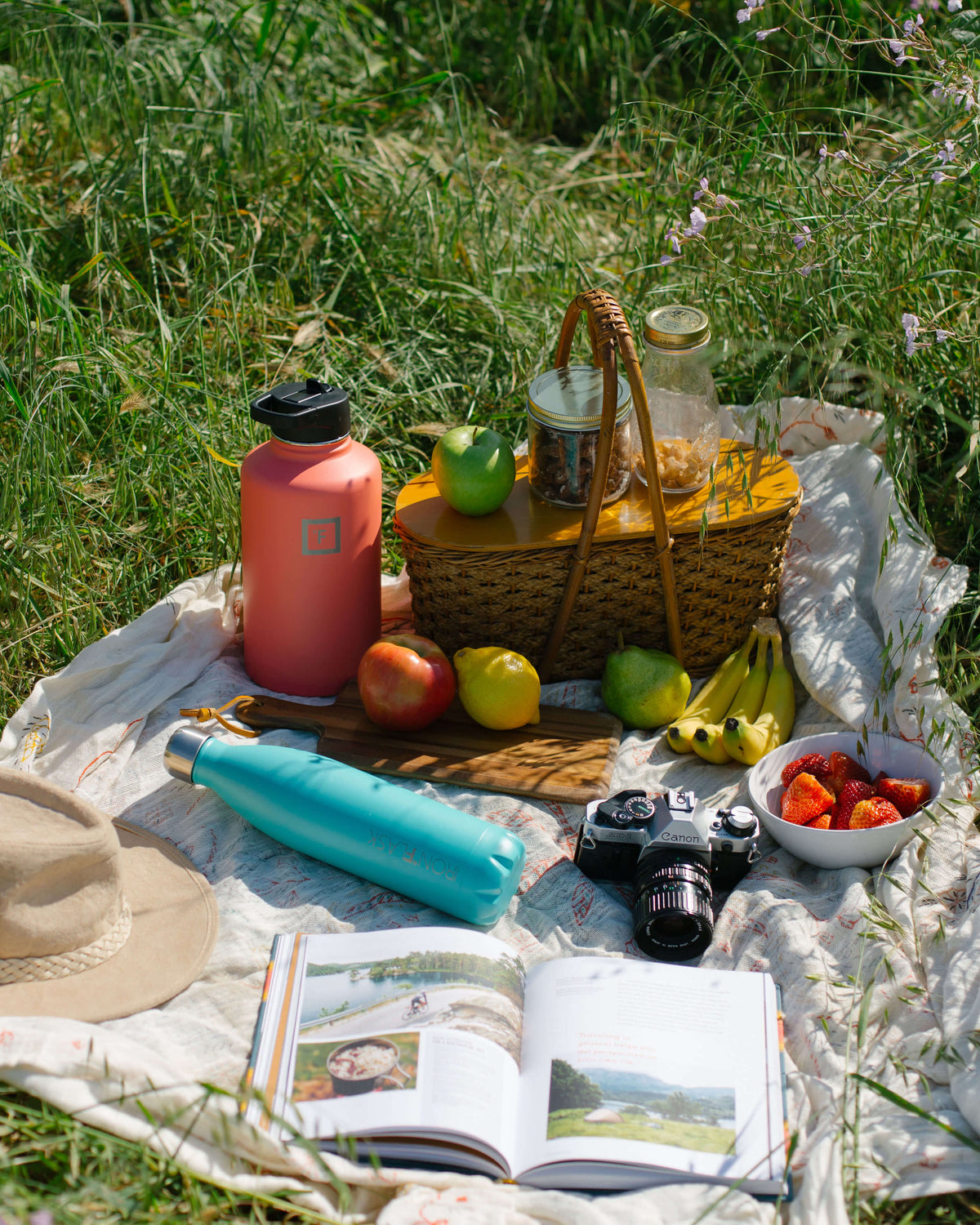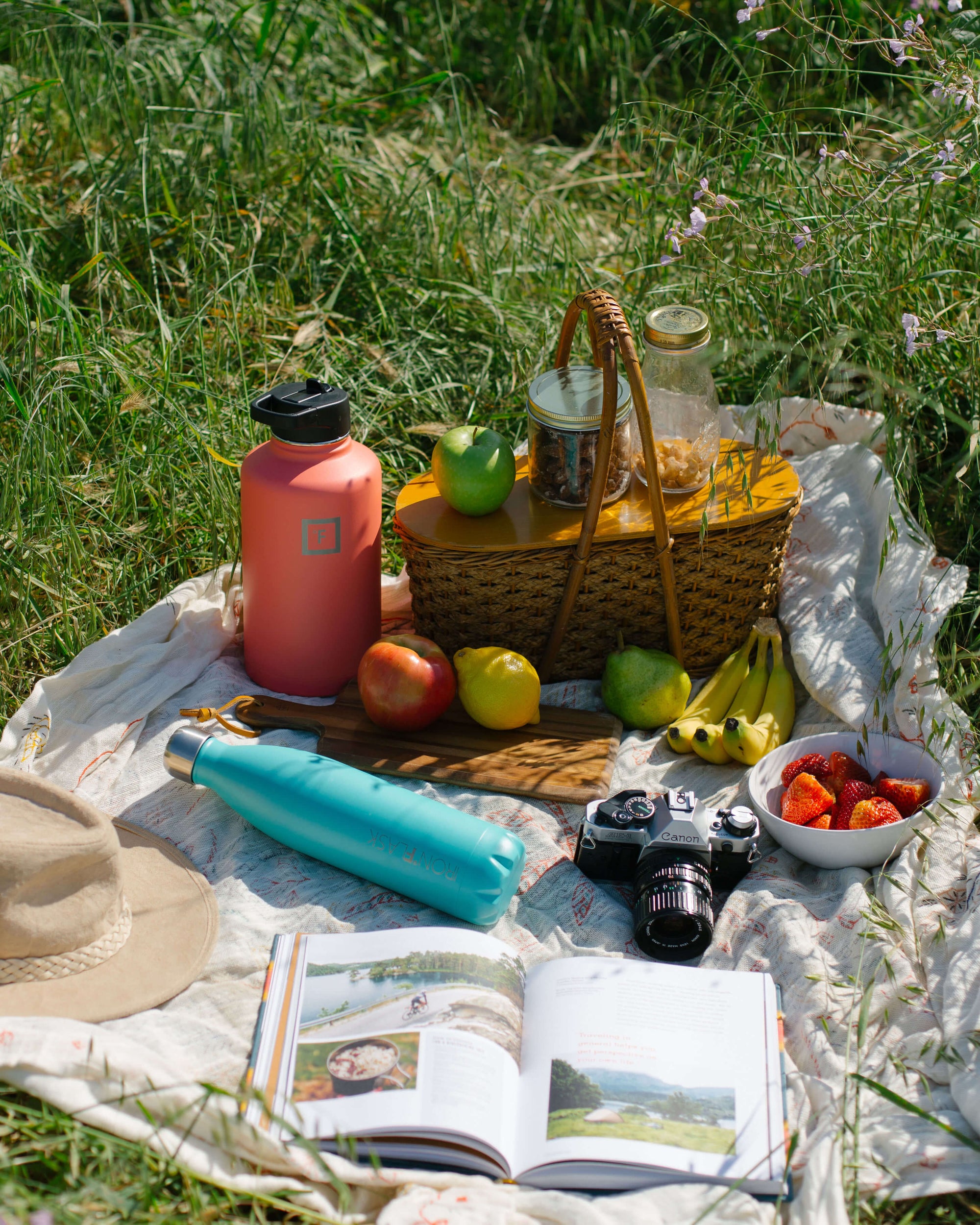 9 Essentials to Pack and Bring Along for the Perfect Picnic
With spring and summer fast approaching, you might be wondering, what do you need for a picnic? Perfect picnic weather is a great excuse to get outside and spend quality time wi...
With spring and summer fast approaching, you might be wondering, what do you need for a picnic? Perfect picnic weather is a great excuse to get outside and spend quality time with your loved ones.
To get the most out of longer days and warmer weather, consider these tried-and-true picnic ideas for a memorable spread that hits all the right notes. Here are our recommended picnic essentials at Iron Flask for your next park, hike, or outdoor social:
What Food Should You Bring on a Picnic?
What food should you bring on a picnic — the ultimate question. Besides getting fresh air and making memories with your nearest and dearest, the most important part of a picnic is the food, which is why we've included a list of what food to bring on a picnic in our practical guide.
First of all, make sure to ask anyone attending the picnic if they have sensitivities, allergies, or just don't like certain foods. Feel free to also ask about their favorites, so you can plan out a picnic menu that everyone will love.
Stick with picnic items that are easily packed, transported, and consumed with minimal utensils or on-site prep. These are some well-loved picnic ideas for food (please follow medical advice for allergies or medical conditions related to certain foods):
Fresh fruit
Cheese & crackers
Sausage or charcuterie
Coleslaw
Potato salad
Finger sandwiches
Bottled beverages (water, soda, beer, or wine)
Pro tip: Much of this yummy food can be easily modified to follow any dietary restrictions. A quick Internet search can yield some surprisingly helpful results, particularly when it comes to recipes.
9 Picnic Essentials for a Perfect Day Out
The best picnics are about more than food — there's good company, games, and many other little touches that make for a great day outdoors. Here's our list of essentials you won't want to forget.
1. Reusable Food Containers
Now that you've decided what kind of delicious picnic food you want to bring, you'll need a set of durable, toxin-free reusable containers for easy and convenient storage. If you're wondering how to pack a picnic, we recommend environmentally-friendly and sustainable food containers made with BPA-free plastic or stainless steel.
For food containing dairy or other perishable ingredients, keep it fresh and safe to eat by packing it with an ice pack. Another option for perishable food storage is an insulated cooler bag to maintain cold temperatures for longer. Food jars like the Iron Flask stainless steel food jar are also great options for easily carrying and storing foods that need to stay hot or cold.
2. Reusable Stainless Steel Water Bottle
What about water and other drinks? When considering what to bring to a picnic, options for hydration like a sturdy and reliable water bottle are a must-have. And if you love the great outdoors as much as we do, we advise using something sustainable and environmentally friendly like the Iron Flask stainless steel water bottle.
As part of your picnic ideas checklist, look for one of our larger 64 oz wide mouth sizes, which is designed to hold plenty of water to share with friends and family. The wide mouth design also allows you to easily pour it into smaller reusable drinking cups without making a mess.
3. Picnic Basket
This one's obvious for any picnic checklist: a sturdy and portable container for your picnic supplies, such as the iconic picnic basket. For this important item, you can either go traditional style with a straw basket, or choose something more practical. A large, insulated cooler bag can be a useful substitute for the traditional basket here, and is especially helpful for when you're bringing perishable food on all-day outings.
4. Picnic Blanket & Lounge Chairs
Once you've arrived at your picnic location, you're going to need to set up your spot and get comfy. This means a good blanket or, if you're upgrading, lounge chairs.
Deciding on the best picnic blanket will depend on your picnic's location. For example, if you're picnicking on the beach, sand can be a real problem. If you've ever eaten snacks on the beach, you probably know all too well how sand can get on the blanket and onto your food; and also how annoying it is when sand ends up in your mouth — yuck! The best way to minimize this problem is with a special blanket made with quick-drying nylon, which filters out any sand that will inevitably get on the blanket. For picnics on the grass, the best type of blanket is something thick and soft such as a fleece and cotton blend. You also want to look for a picnic blanket that can be tightly rolled up and easily transported.
If your picnic is an all day event, you'll also want to bring some comfortable lounge chairs as another seating option. Laying on a blanket can be hard on the back after several hours, and a foldable lounge chair allows you to stretch out and be comfortable when you're relaxing at your picnic.
5. Bug Repellent Supplies
Having fun under the sun with your loved ones is wonderful — until the bugs find you. Experiencing the great outdoors is one of the special joys of life, so don't let mosquitoes, gnats, flies, or other annoying bugs ruin your outdoor adventure. Your checklist for the best picnic supplies should always include a variety of bug repellent supplies, including mosquito spray and a few citronella candles placed strategically around the perimeter of your blanket. If you're picnicking in the evening, citronella candles will also add a warm glow to the atmosphere while keeping the bugs away.
Even one mosquito bite can make you feel itchy all over, especially if you are sensitive to bug bites. That's why we recommend taking preventative measures by applying bug repellent before you even see any mosquitoes. This is particularly important if you are going to be in the area known for mosquitoes or other insects.
Important tip: We hope you and your family don't get stung by more severe pests such as wasps, hornets, bees, or yellow jackets. But just in case, make sure to bring some Benadryl for mild to moderate reactions and, if anybody has a known severe allergy, an EpiPen.
6. Portable Battery Powered Fan
The easy to transport and handy portable battery powered fan can have multiple uses on a picnic adventure. It adds another layer of protection from insects while also keeping you and your group cool and comfortable when it gets too hot under the sun. Keep this nifty and easy-to-stow gadget close-by for comfort and convenience.
7. Sports Equipment & Toys
After enjoying your favorite savory snacks and sweets from your picnic basket, another fun way to bond with friends and family at your next outing is by organizing a game of soccer, kickball, or flag football. Or maybe your group is more into frisbee or playing a game of paddle ball? No matter the sport, bringing an activity to get folks moving is always a welcome pastime. Kids love games, too, so plan ahead to keep them entertained with games you think they will enjoy, like bubbles, arts and crafts, or sand castle-making supplies for a beachside picnic.
8. Portable Hammock
After a full day of playing sports and eating a delicious meal, a chill respite in a comfy hammock is just what you and your tribe need to relax and recharge. The best type of hammock to bring on a picnic is a model that can be transported easily. You can find portable hammocks that are designed to be held up between two trees or ones that come with a portable stand that folds up neatly and compactly.
9. Bluetooth Speaker
Music is a great way to keep the fun party vibes going all day long. That's why we recommend bringing along a portable Bluetooth speaker. You can put together a playlist to conveniently play from your smartphone, and even take requests from friends and family.
Or you could use an online streaming service and play a radio station in a particular genre. With all the technology available, the possibilities for playing music at your picnic are seemingly limitless.
Put Your Picnic Ideas in Action: Get Outside Today!
Now that you have a better idea of what to pack for a picnic, it's time to set a date, call your friends, grab the gear and head to your favorite outdoor destination. Plan your perfect picnic today!