Tips & Instructions on How to Take Care of your Tumbler
The Iron Flask tumbler shares many of the same benefits as our best-selling water bottles — indestructible stainless steel, a double wall of vacuum insulation, and additional ac...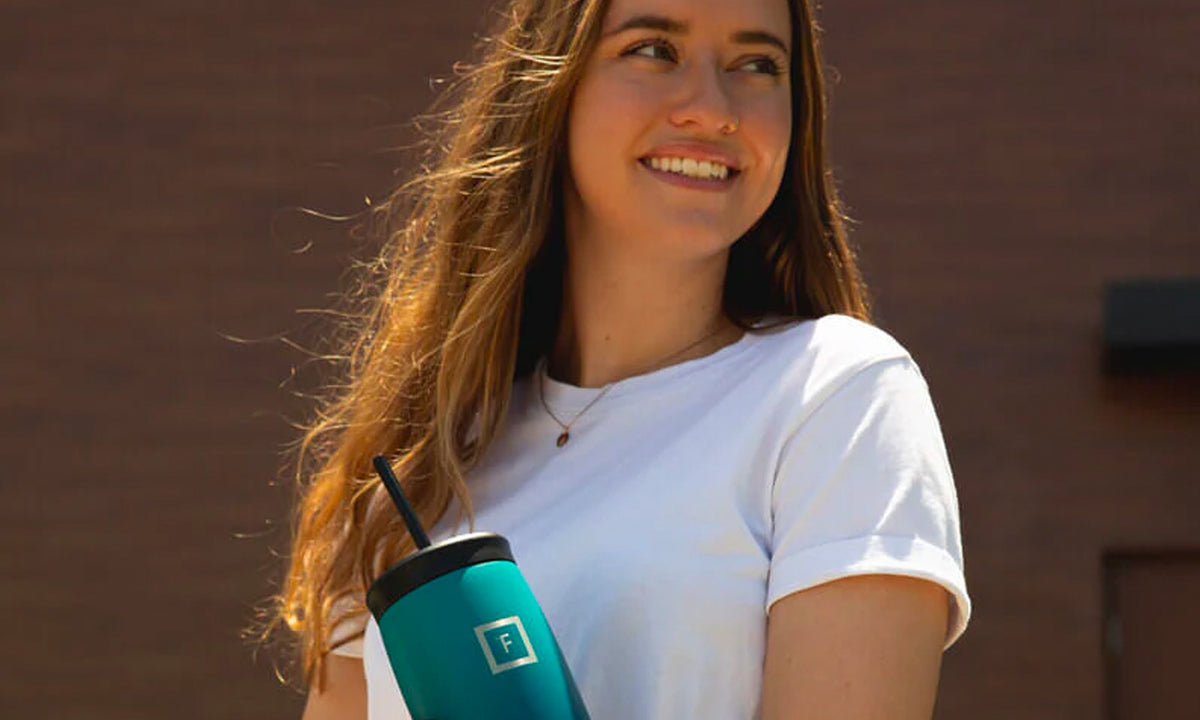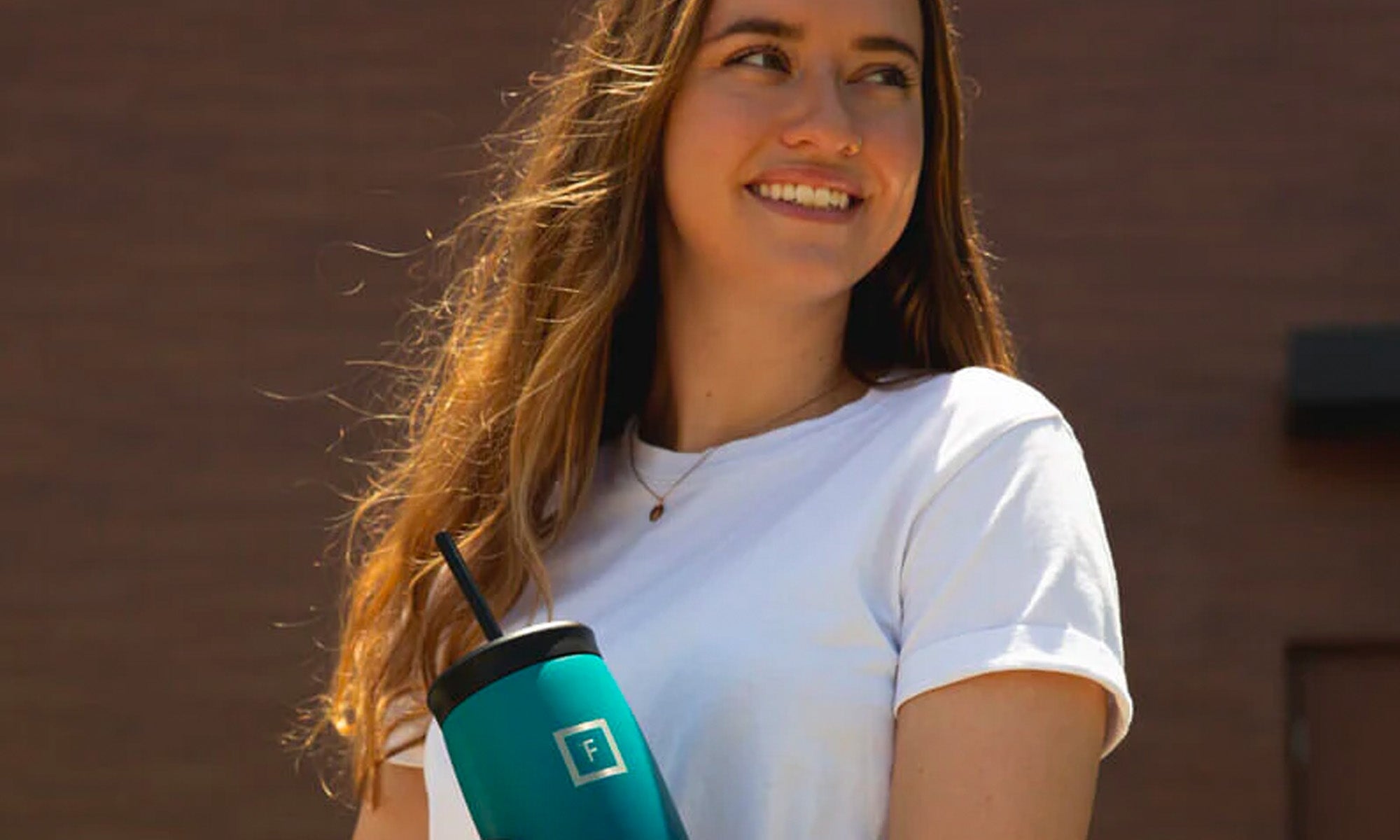 Tips & Instructions on How to Take Care of your Tumbler
The Iron Flask tumbler shares many of the same benefits as our best-selling water bottles — indestructible stainless steel, a double wall of vacuum insulation, and additional ac...
The Iron Flask tumbler shares many of the same benefits as our best-selling water bottles — indestructible stainless steel, a double wall of vacuum insulation, and additional accessories at no extra cost, including two straw cleaning brushes, two stainless steel straws, and two BPA-free plastic straws.
Tumbler Benefits
Thanks to a specially designed press-in lid, the tumbler product line is a must-have accessory for easy sipping on hot beverages like coffee on your morning walk or on the way to the office. Built to last, the non-toxic stainless steel and BPA-free lids and straws are safe and healthy hydration options compared to single-use plastic. Not only is it better for your health, but you're also doing your part to reduce plastic waste and help the environment for future generations.
Completing the checklist of great benefits, the tumbler saves you money when you forgo the long lines at cafes and instead, fill it with coffee or another beverage made at home. Stainless steel is the best material for on-the-go coffee because it has no flavor transfer, so your hot drinks will always taste the way they're supposed to. With throwaway coffee cups, it's a whole 'nother story — we all know that papery taste that cardboard cups can lend to our hot drinks, and they're also lined with a plastic film that has shown to be harmful to humans and wildlife. That's not to mention the environmental impact factors.
The Importance of Keeping it Clean & Sanitized
But remember: as with any reusable food or drink container, a dirty tumbler can be a breeding ground for harmful bacteria which can make you sick. Health experts recommend daily sanitizing with antibacterial soap to avoid the uncomfortable symptoms of E. Coli and other bacteria that can colonize in tight corners.
Here are some useful tumbler care instructions for keeping it safely sanitized and also maintaining its shiny just-like-new exterior. Whether it's daily cleaning or serious sanitizing after being left in your car or backpack for a few days or longer, we've included tumbler care instructions for every scenario.
How to Clean Your Tumbler
Our daily tumbler washing instructions aren't just essential for healthy hydration, it's also super easy. Using the Iron Flask bottle brush with a specially designed long handle and tough scrubbing action, thoroughly clean the inside and outside of the tumbler with warm water and antibacterial dish soap. The bottle brush can also be used to clean other Iron Flask products, including wide and narrow mouth bottles, different tumbler models, and food containers. If you need to use your tumbler right away, dry it thoroughly with paper towels or a clean kitchen rag. The other option is to let it air dry in a dish rack until ready for use.
Using these basic cleaning methods might seem obvious for daily tumbler care, but it's essential that you follow these tips because hand washing ensures the powder-coated finish stays looking like new. Putting it in the dishwasher can damage the exterior due to excessive heat, so we don't recommend it.
Also, never put your tumbler or water bottle in the freezer or microwave as this will also damage the outer coating. Please note that the double wall of vacuum insulation is designed to maintain hot or cold temperatures for hours, regardless of the outside temperature. Consequently, the intense heat and cold of a microwave or freezer will damage the bottle while not even helping you get a cooler or hotter drink. We recommend chilling or heating your beverage in a microwave or freezer-safe container first, then transferring to your Iron Flask to maintain the hot or cold temperature.
How to Clean Your Coffee Tumbler
To ensure safe and healthy hydration, we recommend cleaning and sanitizing your tumbler with soap and a bottle brush at least once a day. However, if you happen to forget your tumbler in the car or leave it in your backpack for several days, you should use more intensive cleaning methods to get rid of yucky smells or harmful mold.
Hydrogen peroxide: If your bottle has a slimy film on the inside or a funky smell, ramp up your sanitizing efforts with 3% hydrogen peroxide, a simple, tried-and-true way to disinfect your tumbler. After cleaning it with a bottle brush and hot soapy water, fill it with 1/4 cup of hydrogen peroxide and close the lid tightly. Then, shake it vigorously and pour out the peroxide. For the final step, give the tumbler a thorough rinse with water to remove any traces of peroxide.
Bleach: Another cleaning method for stubborn smells is to disinfect with bleach, which is perfectly safe when you dilute it with the right amount of water. Using the same water to bleach ratio used for baby bottles and sippy cups, make a cleaning solution of two teaspoons of unscented bleach per gallon of water. Fill the tumbler with the cleaning solution, tightly close the lid, and let sit for two minutes. Then, pour out the bleach solution, rinse with water, and allow it to dry completely.
Water cleaning tablets: Another option is water cleaning tablets, a convenient solution because you don't need to use a bottle cleaning brush to remove bad smells, mold, or bacteria. Following the instructions on the package, fill your bottle with water, toss in a tablet, and let sit for 30 minutes. Then rinse with fresh water and dry thoroughly.
How to Clean Stainless Steel Tumblers with Oxidation Spots
Even with both daily and intensive cleaning, over time, stainless steel can accumulate oxidation that discolors the inside of the bottle. But thanks to ultra-durable stainless steel, unsightly oxidation spots are easy to dissolve with a simple vinegar solution. Pour 1/2 cup of distilled vinegar inside the tumbler and carefully swirl it around. Let it sit for 5 to 10 minutes before pouring out the liquid and rinsing with water. For stubborn spots, add three teaspoons of baking soda with a small amount of water and scrub vigorously with a bottle brush.
How Do I Clean Tumbler Lids and Straws?
For quick and easy everyday cleaning, the BPA-free straws and lids are safe to put in the dishwasher. Simply place them lengthwise in the top rack or stack them with the utensils.
How to Clean Tumbler Lid
When it comes to tumbler care, thoroughly sanitizing the lid takes a little more effort and attention to detail, particularly the small surface areas like the edges and opening of the snap-in sipping features, where bacteria can accumulate quickly. Along with using the dishwasher, hand washing with a size-appropriate brush is also advised, especially for those times when you forget to clean the bottle or leave it somewhere; in those cases, it needs a deeper, more detailed cleaning than running it through the dishwasher. Even if you stay on top of daily cleaning with the convenience of the dishwasher, you should also hand wash it at least once a week to make sure it's completely sanitized.
That's why we include two straw cleaning brushes with the tumbler product line. Perfect for hard-to-reach areas on the lid, the straw cleaning brush can be used to scrub and sanitize for safe, everyday use. Using the same method as the tumbler care instructions for the stainless steel body, add a small amount of antibacterial soap to the straw cleaning brush and scrub away any dirt. Allowed to air dry in a dish rack or dry with paper towels or a clean rag for immediate use.
How to Clean Plastic Tumbler Straws
There are many benefits to BPA-free plastic tumbler straws, which come with each purchase. They can be cut to any size for your needs and they also allow fast, drip-free access to hydration with easy sipping action. But their small, cylinder shape makes them easy targets for the accumulation of dirt and bacteria, as well as residue from sports drinks and other intensely flavored beverages.
We recommend cleaning and sanitizing them with a straw cleaning brush, which is appropriately sized to fit inside the straw and scrub away any dirt. Like the plastic tumbler lids, the plastic straws can be washed in the dishwasher, but we advise thoroughly scrubbing them a few times a week to keep them safely sanitized. Make sure to use warm water and antibacterial soap.
How to Clean Tumbler Straw
Along with two BPA-free plastic straws, the Iron Flask tumbler comes with two stainless steel straws, which are also dishwasher safe. For more thorough cleaning, scrub them clean every few days with one of the included straw cleaning brushes using hot soapy water.
When you take care of your tumbler, you can enjoy your favorite coffee drinks and other beverages with a sustainable, durable product that's built for top performance and convenience. Keeping on top of cleaning and sanitizing also ensures you get the healthiest hydration throughout the day. Healthier than single-use plastic and better for the environment, keep it clean, sanitized, and looking brand new with these easy-to-use tips. Buy yours today and show the world how you're making steps toward a sustainable lifestyle: #IronFlask
For more information on how to clean and care for your tumbler and other Iron Flask products, check out our FAQs and Care page.