14 Essential Camping Gear Items for a Comfortable Overnight
The key to connecting with nature and enjoying the great outdoors is to plan ahead so you'll have everything you need to feel as comfortable as possible. When you know what to p...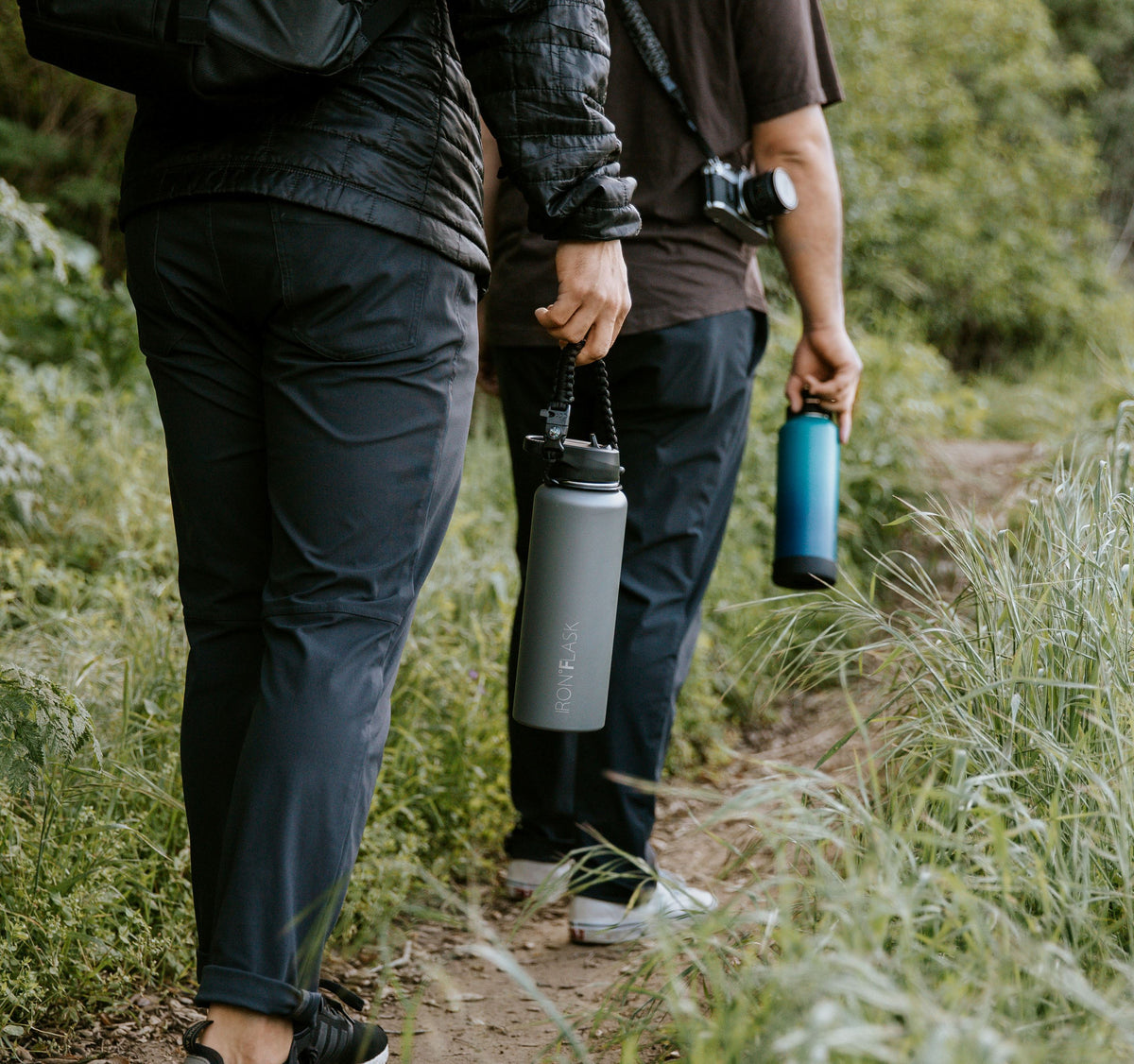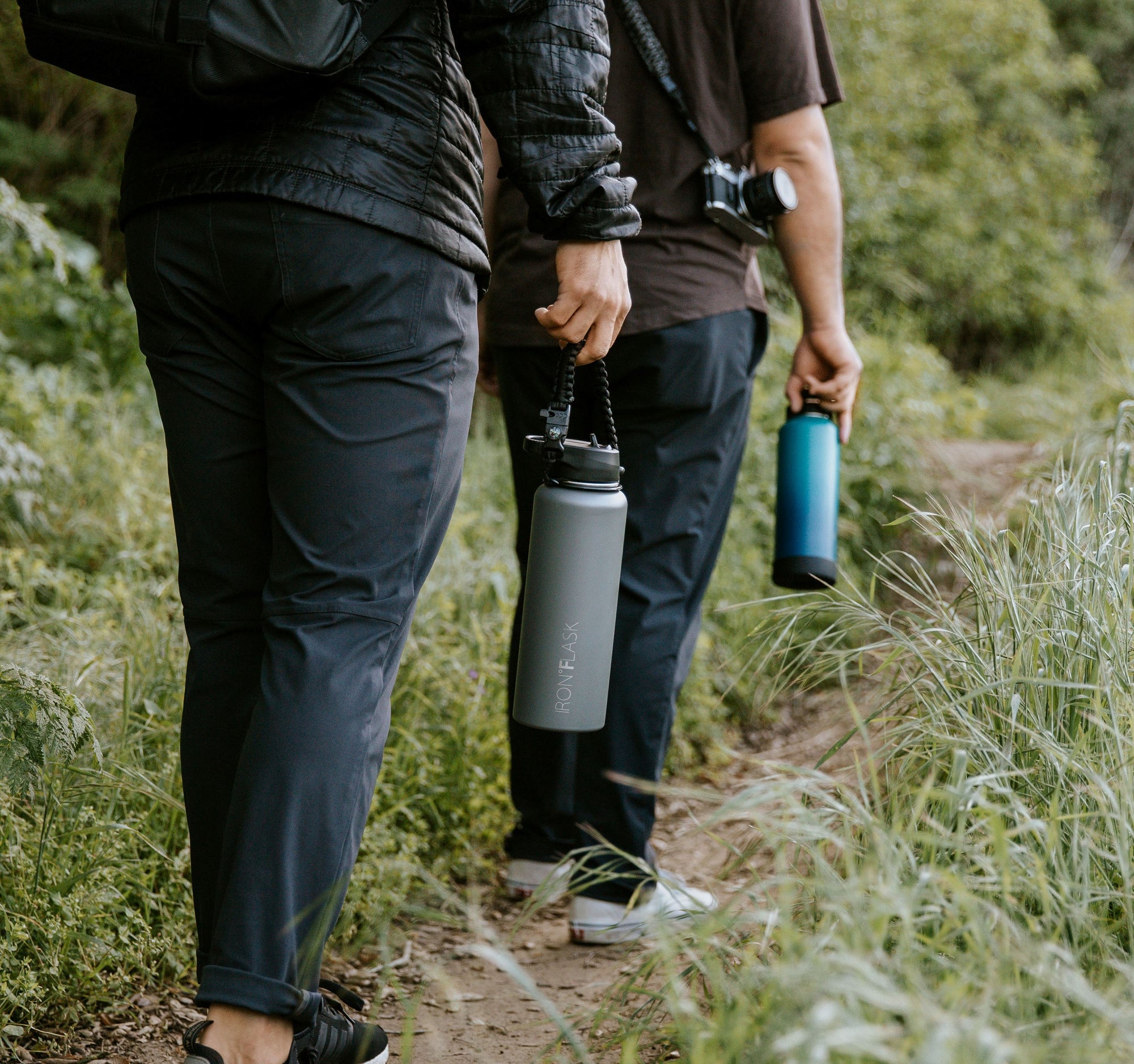 14 Essential Camping Gear Items for a Comfortable Overnight
The key to connecting with nature and enjoying the great outdoors is to plan ahead so you'll have everything you need to feel as comfortable as possible. When you know what to p...
The key to connecting with nature and enjoying the great outdoors is to plan ahead so you'll have everything you need to feel as comfortable as possible. When you know what to pack for camping, it goes a long way. Here are 14 camping items you won't want to forget on your next camping trip, plus a few camping tips on how to use them:
1. Tent & Accessories
When picking out a tent, choose one that is big enough to fit all your gear and occupants comfortably. Don't forget a tarp, which will provide an extra layer of protection should the weather turn bad. Beyond your tent, think about how you want to set up your campsite — an easy way to enhance your camping experience is with practical add-ons such as a lightweight, portable hammock that's easily strung up between two trees. Depending on where you're camping, you may also want to consider bringing a mosquito net and citronella candle to protect yourself from any pesky intruders.
2. First Aid Kit
Scratches, bites, and other minor injuries are all part of roughing it against the elements. To minimize the discomfort that comes from any outdoor injuries, we recommend packing a travel size first aid kit. In case you get in a fight with nature and nature wins, the first aid kit will have everything you need to easily patch yourself up: Bandages, disinfectant, ointment, pain killers, etc.
3. Day Pack With Expandable Cup Holder
The best day pack for shorter treks is one that is big enough to fit all your hiking essentials but small enough to wear comfortably while you're moving. When hiking you want to be able to focus on your surroundings, not a potentially sore back or shoulders. A functional day pack is also more useful with a cup holder, which allows you to keep a reusable water bottle close at hand. Try our 14 oz, 18 oz, or 22 oz Iron Flask water bottles, which fit in most standard day pack cup holders.
4. Stainless Steel Water Bottle for Camping
Speaking of water bottles, a reusable stainless steel camping water bottle is a must when camping. Look for one with a double wall of vacuum insulation, which will maintain the temperature of your drinks for several hours. In addition to keeping you hydrated, reusable water bottles are good for the environment and are healthier for you, too. Investing in a water bottle will pay for itself, and you'll benefit from the variety of accessories available. Iron Flask bottles come with a lid for every scenario: 3 per bottle at no extra cost. There are also useful add-ons available, like the paracord handle and protective boot, which keep your bottle in great shape even when you're roughing it.
5. Kitchenware
Cooking meals over the fire or on a portable butane stovetop can be some of the most memorable experiences of your camping trip. Whether you're cooking instant meals or rustic, made-from-scratch campfire food, you'll need to plan to bring cookware specially designed for campsite cooking. What you bring will depend on what you'd like to make, but it's smart to start with the essentials: Plates or bowls, utensils, cups, and a pot or pan to heat food in. Don't forget that your insulated stainless steel water bottle can double as a container for hot or cold liquids.
6. Portable Stove Top
For a more involved kitchenware set up, there are a number of portable stovetops on the market for the glampers. If you stay organized, including a travel-sized kitchen in your camping equipment is actually quite easy. Step one is to pack the largest thing first. In this case, we recommend building your kitchenware packing list around the portable stovetop. Consider getting a folding portable butane stovetop with a built-in carrying case for easy storage and transport.
7. Coffee Maker
For many, coffee on the trail is a must. Whether you're planning to make instant coffee or want to try something fancier like a percolator, French press, or pour-over, make sure you have the right set-up. If you're bringing a stovetop more options are open to you, but as long as you can boil water you can get a good cup of joe. The easiest morning coffee only requires pre-measured coffee grinds and hot water. Don't forget to bring sugar packets and powdered creamer if you'd like to dress it up. And an insulated water bottle with a flip lid is an easy serving "mug" for your morning coffee.
8. Insulated Cooler
Another component of your essential camping gear checklist is a well-packed cooler if you're planning to bring perishable cooking ingredients. What is well-packed? For maximum efficiency, a cooler should start with a layer of ice or ice packs on the bottom. Camping expert Devon O'Brien from Eating Well magazine likes to place a wire rack on top, which will keep any foods out of the water from melted ice. He advises storing raw meat and seafood in airtight containers and keeping them on top of the wire rack. This will keep any juices from contaminating other foods in the cooler. The next layer should be any perishable foods that you need to access often such as dairy products. To save more room for supplies, keep non-perishable foods such as apples, peaches, and tomatoes in a separate container.
9. Rolling Tote
If you're car camping and can carry more weight, consider a tote to carry all your belongings. Look for a large rolling tote that can double as a flat tabletop complete with cup holders and a durable surface. It should be big enough to hold all your camping gear, including a tent, furniture, and other essentials. This multi-purpose camping gear item helps you easily carry heavy equipment to your site. Once you've hauled in all your gear, you can repurpose it as a tabletop. Use it as a convenient side table for placing your water bottle, a tabletop lantern, daypacks, cell phones, and other important items that need to be within arms reach.
10. Battery-Powered Headlamps
Let's talk about lighting. In terms of functionality, the most important lighting you can bring along on your camping trip is a few headlamps with extra batteries. Anytime you need to find your way in the dark while camping, a headlamp will give you hands-free lighting. Small flashlights stored in small backpack compartments and other easy-access side pockets are also handy to have nearby.
11. Mini LED Christmas Lights
For inside the tent, you don't always want the brightness of a headlamp. After you're done organizing your gear and getting your site set up, having less harsh lighting to use when you're winding down at night is a nice change. The perfect solution is a set of mini battery-powered LED Christmas lights. Place in the tent pocket or string them up along the zippered entrance for a touch of soft illumination.
12. Table Lantern
A battery-powered table lantern is also a practical campsite accessory when you need more lighting than mini string lights. Keep it on the rolling tote/tabletop for a rustic and cozy home away from home.
13. Sleeping Pad & Sleeping Bag
Just because you're enjoying the great outdoors doesn't mean you have to rough it and be uncomfortable. Inflatable sleeping pads put a necessary layer between you and the earth, while providing a layer of insulation to keep you warmer. For a bit of at-home comfort and extra softness, pack a sleeping bag approved for the season you'll be camping during. Consider a sleeping bag liner if you'd like the additional warmth.
14. Folding Chairs
Being out in nature is also a perfect time for quiet introspection or simply resting and relaxing. As part of your camp furniture, a few fold-up chairs inside the tent will provide a comfortable hangout area when you need to get away from mosquitoes or bad weather. A few chairs outside the tent can also be for sitting by the campsite fire.
If you're wondering what to pack for camping, it all depends on your personal preference. When you bring the best equipment and accessories for your needs, you won't have to go out on a limb to enjoy nature.