11 Best Healthy Breakfast Foods to Eat in the Morning
When it comes to choosing the best healthy breakfast foods, everyone has different needs and nutrition goals, which is why we at Iron Flask have included a variety of different ...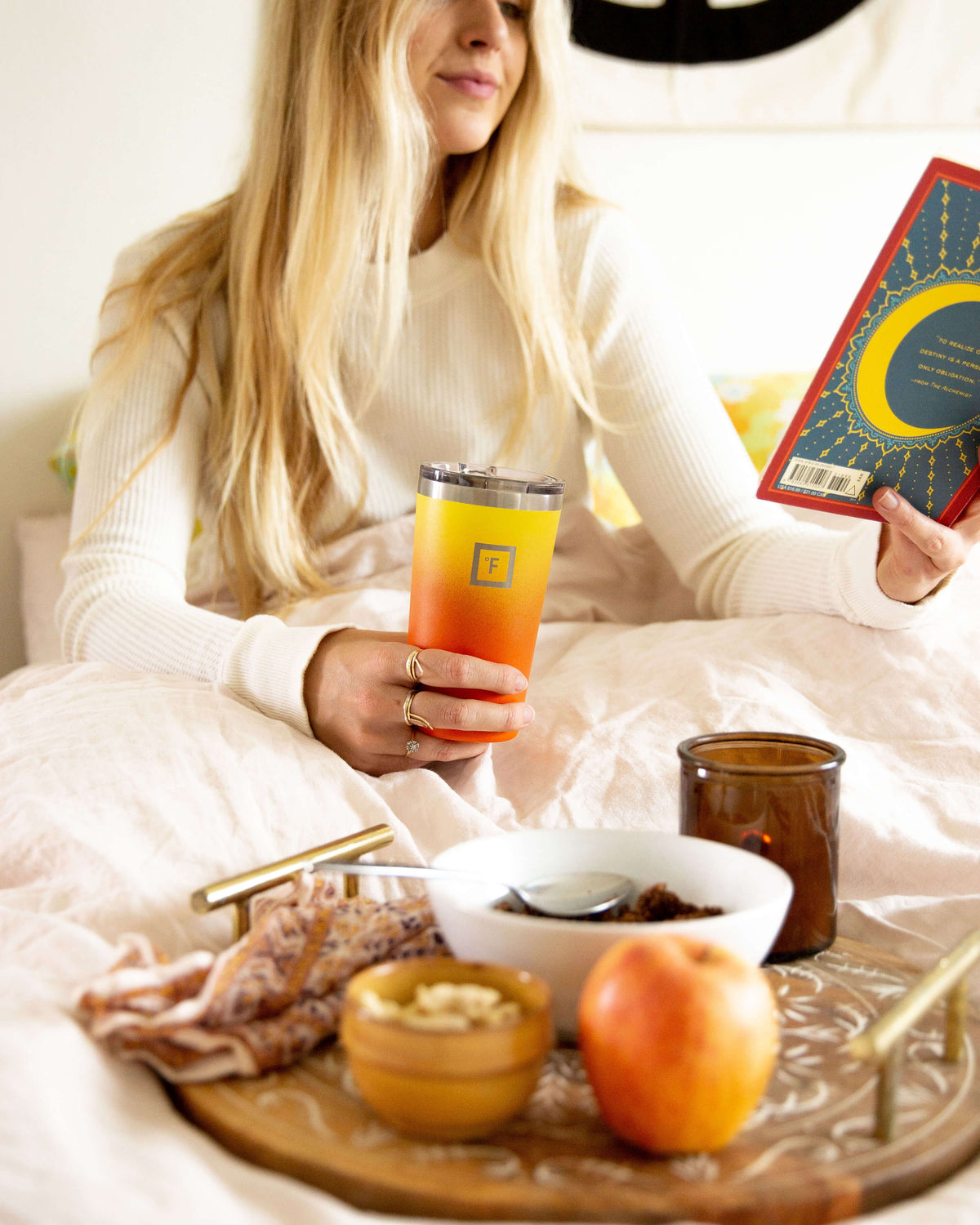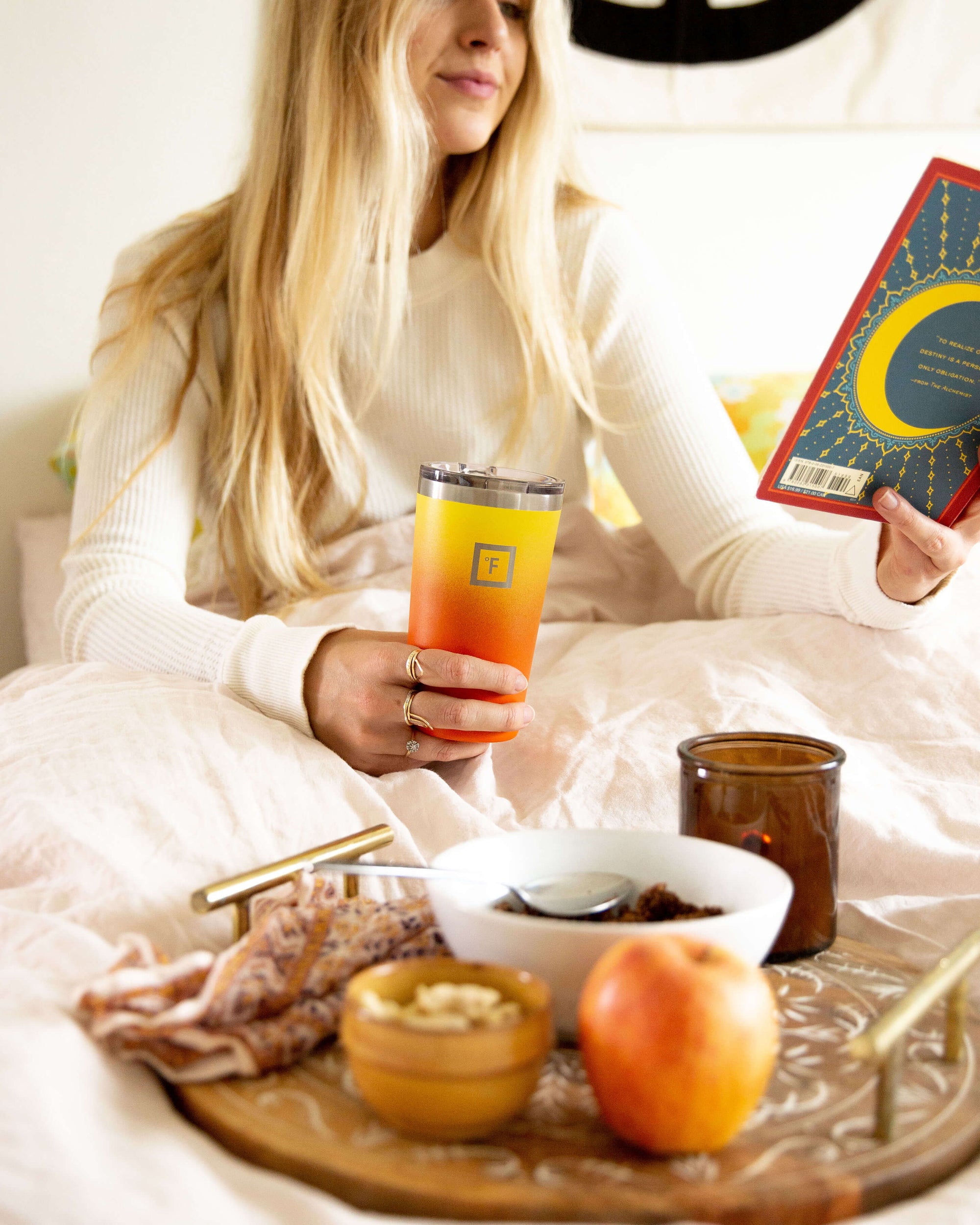 11 Best Healthy Breakfast Foods to Eat in the Morning
When it comes to choosing the best healthy breakfast foods, everyone has different needs and nutrition goals, which is why we at Iron Flask have included a variety of different ...
When it comes to choosing the best healthy breakfast foods, everyone has different needs and nutrition goals, which is why we at Iron Flask have included a variety of different healthy breakfast options recommended by experts.
What to Eat for Breakfast
If you are looking for healthy breakfast foods, the good news is that you don't have to sacrifice flavor to achieve a balanced diet. It might be hard at first to resist the urge to eat your favorite junk food items like cereals and pastries, but these healthy breakfast options have been taste-tested and approved by top chefs and nutritionists, making them a delicious substitute for those seemingly irresistible — but unhealthy — morning sugar bombs.
What is a Healthy Breakfast?
What's best for breakfast? Nutrition experts from Prevention magazine recommend a range of high protein meals mixed in with vegetables. Here are some healthy breakfast food ideas you can try including on your grocery shopping list (please follow medical advice for allergies or medical conditions related to certain foods):
Healthy Food Recipes for Breakfast
1. Cottage Cheese and Fresh Pineapple
First on our list of healthy breakfast foods is a "non-recipe" recipe that's equal parts cottage cheese and fresh pineapple chunks. This classic snack is great for any time of the day but makes a fresh and tasty start to the day. Not only does pineapple taste incredibly delicious, but it's also a healthy tropical fruit packed with antioxidants, nutrients, and inflammation-fighting enzymes. Another benefit is the mild-tasting cottage cheese, which is packed with protein and balances out the sweet and juicy flavor of pineapple. 
2. Avocado Toast with Cilantro and Feta
Why wonder what to eat for breakfast when there's avocado toast to be had? This popular item is found on nearly every menu of health-conscious vegan and vegetarian cafés. Many nutritionists, including Kathleen M. Zelman, MPH, RD, LD, praise avocados for their high amount of protein, minerals, and healthy omega-3 fatty acids. As Zelman points out on WebMD, not only are they delicious, they're also packed with potassium, fiber, and antioxidants for long-term health benefits. This recipe's added cilantro adds a fresh herbaceous flavor while the crumbled feta provides extra protein.
The healthiest type of bread to use is sourdough. According to nutritionists, studies have shown that it's an excellent source of antioxidants, which can possibly lower the risk of cancer and inflammatory conditions.
Making avocado toast is also super easy. While your bread is in the toaster, mash up a whole avocado and then add the juice of one lemon, plus a pinch of salt to taste. Mix together thoroughly and then spread evenly on two pieces of toast. Crumble some feta on top and garnish with fresh herbs for a healthy and gourmet breakfast.
3. Two-Egg Omelet with Feta, Tomatoes, and Herbs
Nutrition experts from Healthline believe that good breakfast foods should have a high amount of healthy protein, which is why cage-free eggs are a popular go-to ingredient for morning meals. Also referred to as free-range, cage-free eggs are not only more humane for chickens but also have been found to have significantly higher levels of essential vitamins, minerals, and nutrients — including vitamins A and E, plus omega-3s.
To make this delicious omelet, simply whisk two eggs in a bowl and pour them in a buttered pan on low heat. While the omelet is cooking, dice the tomatoes and finely chop a mix of your favorite herbs such as cilantro and parsley.
When the omelet has formed on the outer edges, flip over and then add tomatoes, crumbled feta, and some of the chopped herbs on one side. Fold over the omelet and allow to cook for 1 minute. Remove from the pan and place on a plate, then garnish with the remainder of fresh herbs.
4. Collagen Energy Bites
For a little variety on our list of healthy foods to eat for breakfast, we've included our favorite anytime snack: collagen energy bites. These are perfect for a quick energy-boosting breakfast when you're on the go. Making these delicious fudge-like bites takes a bit of elbow grease, but on the plus side, they don't require baking in an oven and can be made ahead of time for everyday convenience.
Just mix together equal parts almond butter and peanut butter with a few tablespoons of honey or maple syrup for sweetness. Add several tablespoons of antioxidant-rich cacao powder for a decadent chocolate flavor. For even more nutritional value, we recommend adding a few tablespoons of collagen powder, which is great for supporting hair, skin, and nail health. Mix in chopped nuts, unsweetened coconut flakes, and your favorite dried fruit. Finally, roll the mixture into bite-sized balls and stick them in the fridge to firm up these healthy, no-bake energy bites.
5. Greek Yogurt Parfait
Another high protein breakfast food is Greek yogurt, which has been shown to boost metabolism after eating, thanks to its probiotic content. The full-fat variety also contains conjugated linoleic acid (CLA), which may reduce breast cancer risk and boost fat loss.
Eating it on its own can be a bit boring, so we advise making it a tasty gourmet treat by layering it with granola and fresh fruit. Using a parfait glass, alternate layers of these ingredients, plus a drizzle of honey or maple syrup.
For food containing dairy or other perishable ingredients, keep it fresh and safe to eat by packing it with an insulated food jar. Iron Flask's stainless steel food jar is a great option for easily carrying and storing foods that need to stay hot or cold on the go.
Easy Healthy Breakfast Foods
We get it — on those hectic get-up-and-go mornings, you don't have time to scramble eggs, chop vegetables, and stand over a frying pan. But even if you're short on time, you shouldn't have to sacrifice quality and nutrition when making your morning meals. Instead of guzzling down coffee and heading out the door on an empty stomach, try these easy recipes that can be put together ahead of time or whipped up in a few minutes or less.
6. Hard-boiled Eggs and Berries
Hard-boiled eggs can be made a day or two in advance and are also a delicious, high-protein snack that can be enjoyed any time of day. Add a handful of berries on the side and you've got a balanced, healthy breakfast that's quick and easy.
7. Baked Eggs with Parmesan and Herbs
If you wake up craving a filling, hearty breakfast but don't have time to stand over a stove, baked eggs are the perfect solution. Crack an egg into a greased single serve ramekin, sprinkle some shredded cheese on top, and bake in a toaster oven for 5-10 minutes until cooked to your preference. You can do your morning routine while your breakfast bakes.
8. Antioxidant Berry Smoothie
Berries such as raspberries, blueberries, and cherries are an excellent source of antioxidants, which are known for possible anti-inflammatory effects. Smoothies are also easy to drink, especially for those who prefer a light breakfast in the morning. Simply throw together a handful of frozen berries and a splash of milk or juice for a healthy and fast breakfast that only requires a blender.
Heart Healthy Breakfast Foods
A smart way to start your day, these breakfast meals are both tasty and good for your heart.
9. Overnight Oats
There's a reason why oats have remained a traditional breakfast food favorite. The hearty flavor and nourishing effects are especially welcoming on cold mornings. Oats also contain beta-glucan, which has been shown in studies to increase satiety and suppress the appetite. This is especially important if you have to wait several hours before your next meal.
Another benefit of overnight oats, they can be made the night before and eaten immediately in the morning. Just combine equal parts of old-fashioned oats and milk, then add a sweetener and mix together until there are no lumps. You can also add optional add-ins like coconut flakes, chia seeds, or peanut butter for an extra hearty dish. Seal with a lid and chill in the fridge for a minimum of 2 hours or overnight. In the morning, take it out of the fridge and enjoy!
10. Quinoa Breakfast Bowl
A healthy food trend that's here to stay, quinoa has a high amount of fiber, which is known for boosting "good cholesterol." It also is a good source of protein — twice the amount found in oats. And, according to the health experts from Medlineplus.gov, it has significantly more fiber and iron. Many prefer quinoa's toasty, nutty flavor, which is delicious when paired with fresh berries and a dash of honey or maple syrup.
11. Granola and Milk
Whether you make it yourself or buy it pre-made, granola is the easiest on-the-go breakfast option you can choose. Not only is it crunchy and delicious, but the combination of oats, nuts, and dried fruit makes it rich in antioxidants and heart-healthy fiber — and protein, when you eat it with milk. Together, that makes this breakfast dish a trifecta of healthy eating.
Now that you have a better idea of what to eat in the morning for overall health and well-being, you'll be able to stay on top of your nutrition goals while still enjoying the tastiest flavors in the A.M.