10 Benefits of a Double-Walled Water Bottle
For its stylish look, the sustainability factor, and everyday convenience, the reusable water bottle is having a major moment right now. From trending Insta influencers to sport...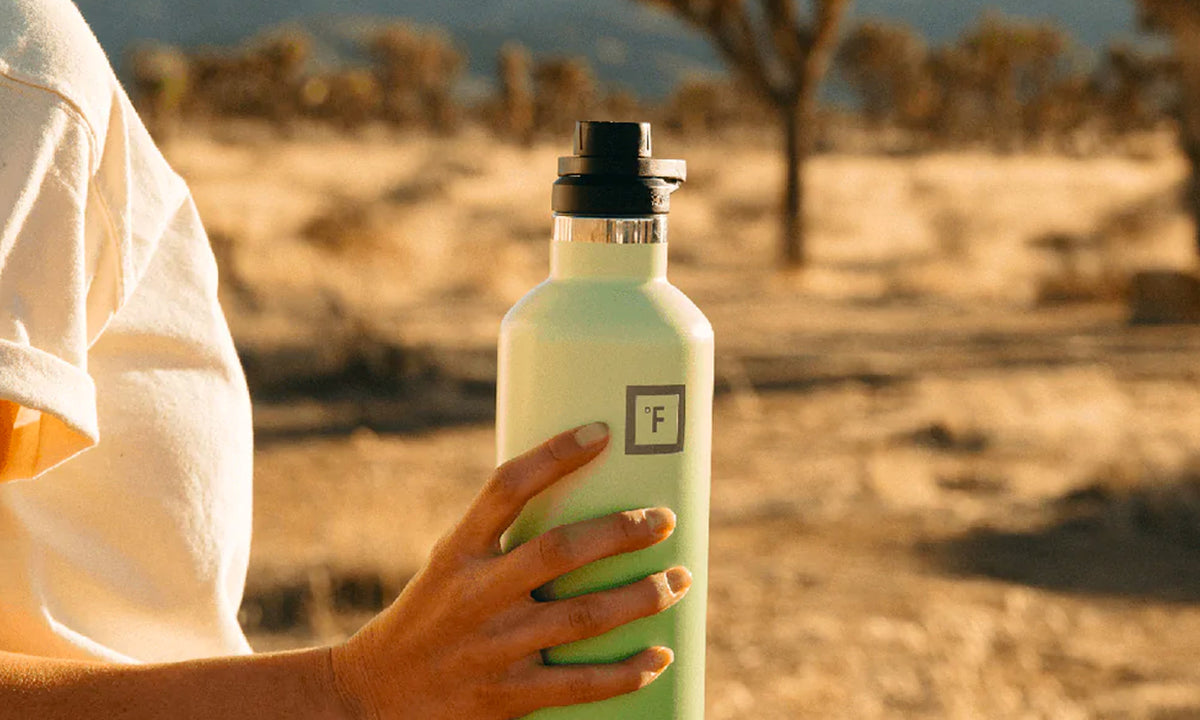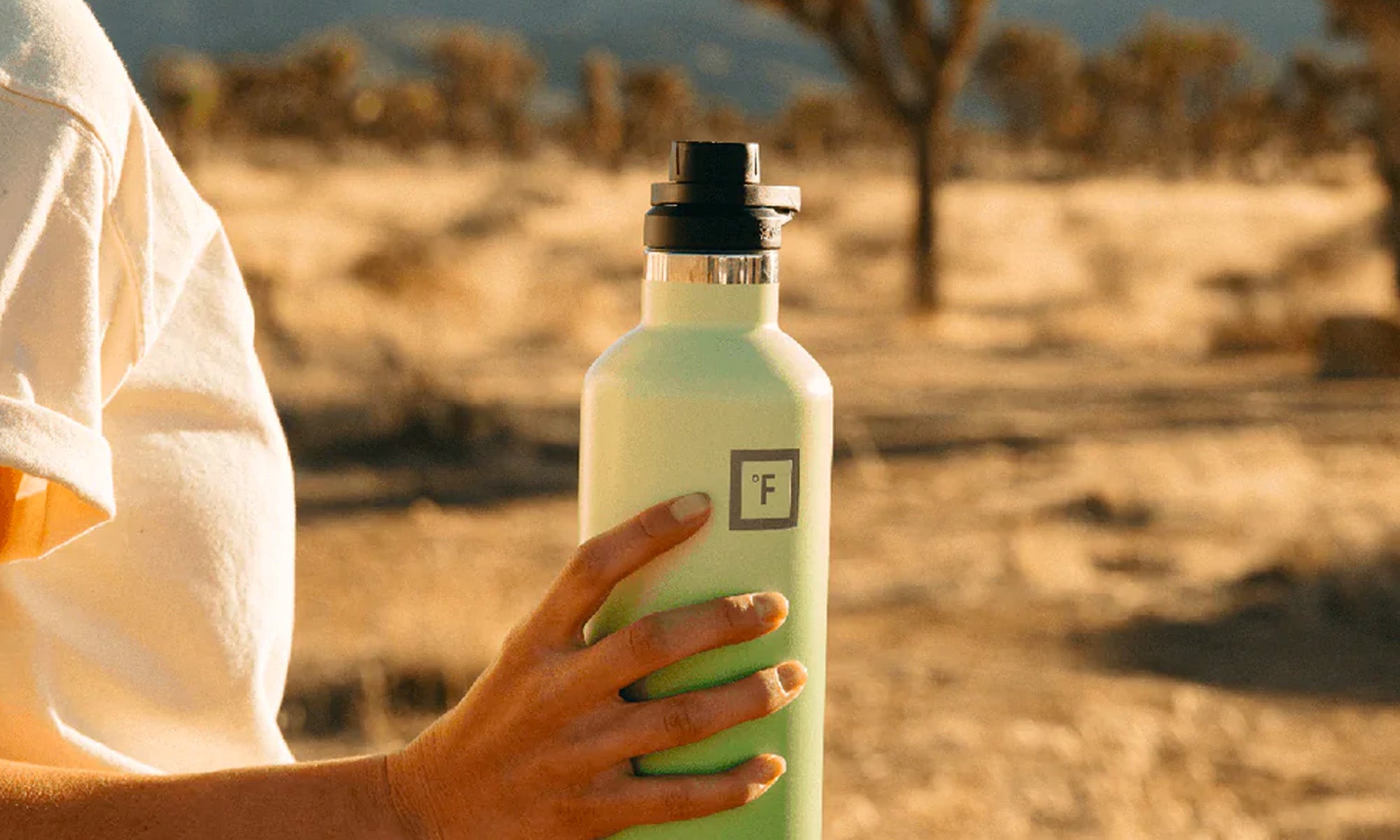 10 Benefits of a Double-Walled Water Bottle
For its stylish look, the sustainability factor, and everyday convenience, the reusable water bottle is having a major moment right now. From trending Insta influencers to sport...
For its stylish look, the sustainability factor, and everyday convenience, the reusable water bottle is having a major moment right now. From trending Insta influencers to sports icons to wellness celebrities, no one seems to leave home without one. But before you go shopping for your own, remember that not all reusable water bottles are considered equal.
1. Sustainability
If you are looking for top performance in terms of durability, a lightweight build, and drinks that maintain hot or cold temperatures, the double walled water bottle from Iron Flask checks off all the boxes. Do your part in reducing single-use plastic waste and also enjoy dependable hydration with the advanced technology of our thoughtfully designed double wall vacuum insulated stainless steel water bottles.
2. Insulation
When you keep a double walled water bottle close by, you can always expect your drinks to stay icy cold or steaming hot for hours. And when you need a sip of comforting and energizing coffee or tea, you can enjoy a piping hot beverage that tastes just as it should, with no metallic or plasticky flavor transfer. When you're thirsty and need fast hydration, you'll also appreciate a few gulps of an icy cold drink, even hours after you fill up your bottle.
3. Convenience
The benefit of temperature control in the double walled water bottle is what makes it so versatile. With a leakproof lid and various style spouts, you can easily toss the double wall reusable stainless steel water bottle in your bag with your other essentials and go about your day. Its tight-fitting, leak-proof lid means you don't have to worry about any drips or spills leaking onto your phone, wallet, or other important gear.
4. Simplicity
You can also use the reusable water bottle at home, which will reduce the number of dirty dishes in the sink that can accumulate over the course of the day. Available in various sizes, the double wall stainless steel bottle has a lightweight build that's easy to carry on the go while also providing plenty of hydration to get you through the day.
5. Replace Your Glassware
At home, the insulation technology will keep your drink nice and cold compared to traditional glassware, which will become room temperature fairly quickly. The same concept also applies to hot beverages like coffee. The reason why coffee poured into a mug gets cold after an hour is due to heat escaping through a combination of convection, conduction, and radiation. But with a double wall stainless steel water bottle, these three types of heat transfers are prevented, thanks to vacuum insulation and the airtight seal of expertly designed lids.
6. No Condensation
Another benefit of vacuum insulation is how it keeps the exterior from sweating. Compared to single-use plastic, the double wall stainless steel water bottle filled with icy cold drinks won't have any condensation, which is convenient when you're on the go. When you upgrade your daily routine with double wall vacuum insulated stainless steel water bottles, the outside will never get a wet film around it. So when you place it in a cup holder in your car, you'll have both a firm grip and while also keeping the area dry and easy to keep clean.
7. Easy to Hold
With your Iron Flask, you can reach for your drink and always depend on a secure grip and easy handling. Cold beverages stay cold in the bottle, while the outside is easy to hold and condensation-free. Hot beverages stay hot on the inside without heating up the exterior of the container, so you don't have to worry about burning your hand.
8. Cleaner
If you get busy at home and forget about your glass of water, it will probably be lukewarm when you go for a sip. Without a lid, dust particles in the air can also form a layer on the top of your beverage. But with the double wall insulated water bottle, your drink is protected by the leakproof lid with an airtight seal. The insulation will also keep it nice and cold for several hours, depending on the size. The same goes for glassware and single-use plastic bottles. It might seem like the more convenient option when you're relaxing or working at home, but even if it's ice-cold when you pull it from the fridge, you need to drink it quickly or else it won't maintain its temperature.
9. Durable
Stainless steel is really the MVP of our bottles. Not only is it lightweight for easy carrying and storage, but it's also super durable. Unlike glassware which can break easily or plastic bottles that can dent if dropped, the stainless steel water bottle is built to last for many years. When you compare a single wall vs double wall water bottle, the two layers of stainless steel in the body make it one of the most sturdy water bottles you can buy. The extra layer of stainless steel gives our bottles their trademark longevity, so they can take a beating on all your daily adventures and last over the long haul.
10. Stylish
Let's not forget that Iron Flask looks great. While we push for hydration and health first and foremost, it doesn't hurt to have a beautiful water bottle to stare at longingly from time to time. We won't tell anyone.
How Does Double Walled Insulation Work?
What's the difference between a double wall vs vacuum insulation? The two concepts are part of the same mechanism. A true vacuum bottle has a double walled body of stainless steel made up of two layers. The secret of its ability to maintain the inside temperature is the vacuum in between the two layers of stainless steel. This simple feature prevents heat transfer by conduction, a type of energy flow that has a direct connection between two objects. That's why the Iron Flask bottle keeps hot beverages at the same temperature for hours. The same concept also applies to cold beverages by blocking heat from entering the inside of the bottle.
Another type of heat transfer is called convection, an invisible flow of air that can be warming or cooling depending on the outside temperature. The tight-fitting spill-proof lid of the Iron Flask prevents air from penetrating the interior of the bottle, allowing cold drinks to maintain their temperature by stopping heat transfer through convection. This also happens with hot beverages. Even if the outside temperature is cool, the airtight lid keeps drinks hot by blocking any possible airflow into the interior of the bottle.
The inner chamber of stainless steel also prevents energy transfer through radiation by reflecting heat or cold back into the center of the bottle. As a result, hot or cold temperatures cannot escape from a vacuum flask for several hours.
Eventually, heat still gets in or escapes through the stopper and double layers of vacuum insulation, but depending on the size, it takes hours for this to happen. That's why the double walled water bottle is the absolute best option for keeping your drinks at just the right temperature.
The first vacuum flask was created by Scottish scientist Sir James Dewar in the late 1800s. Originally invented to keep his laboratory chemicals cold, he didn't realize its commercial potential for the thermos flask, which would be later developed and patented in 1907 by Reinhold Berger and Albert Ashenbrenner of the German glass-blowing company Berger and Ashenbrenner. Since then, the thermos flask has become the standard for drinkware designed to maintain inside temperatures of hot or cold beverages.
Today, we've taken the vacuum insulation technology of the late 19th century to even greater heights with a stylish bottle further protected with a powder-coated finish in a variety of fun, eye-catching colors, and classic shades. The BPA-free plastic lids are also super durable, adding another level of insulation to an already highly advanced design of the main bottle structure.
As you can see, the concept of vacuum insulation is fairly simple to understand, despite the several types of heat transfers that can happen with both hot and cold drinks. When we designed the Iron Flask collection — including water bottles, mugs, and tumblers — we carefully considered all the needs of an active lifestyle. From convenience and style to practical features like vacuum insulation and leak-proof lids, the Iron Flask has quickly become America's best-selling water bottle for a long list of reasons.
At Iron Flask, we are so confident in the performance and quality of our products that we've backed it up with a lifetime warranty on every purchase. Simply fill out the online form with basic contact information to register your Iron Flask. Your product will then be protected against any manufacturing defects. We also love our customers, which is why we have a 100% satisfaction guarantee. If you're not completely satisfied with your Iron Flask purchase, you can expect a full refund minus shipping. Buy yours today and discover why so many of our customers love their Iron Flask water bottle.