Benefits to Bringing Insulated Water Bottles on International Trips
When you're traveling abroad, you need reliable hydration to stay healthy and energized on your trip, which is why we recommend including a vacuum insulated water bottle on your...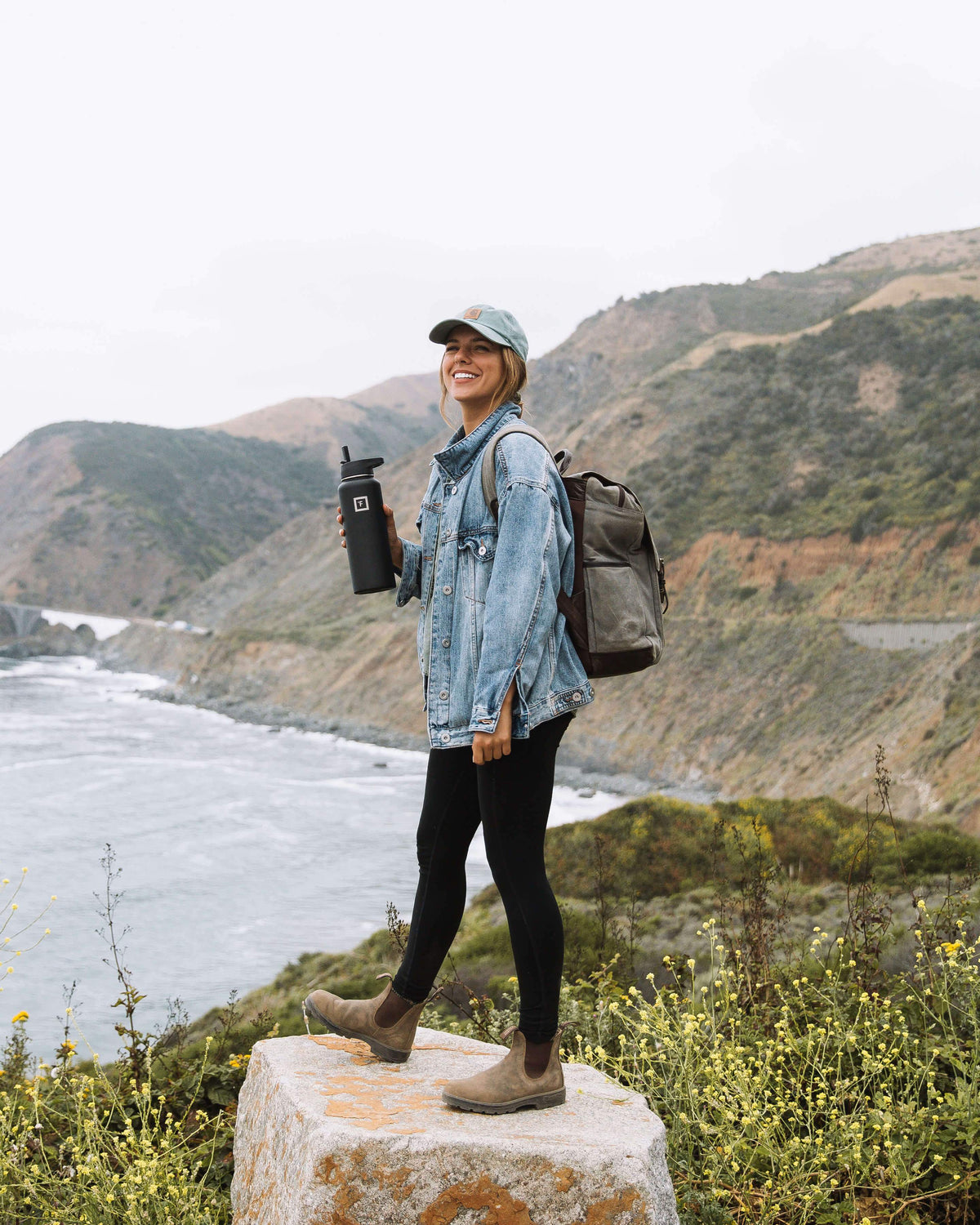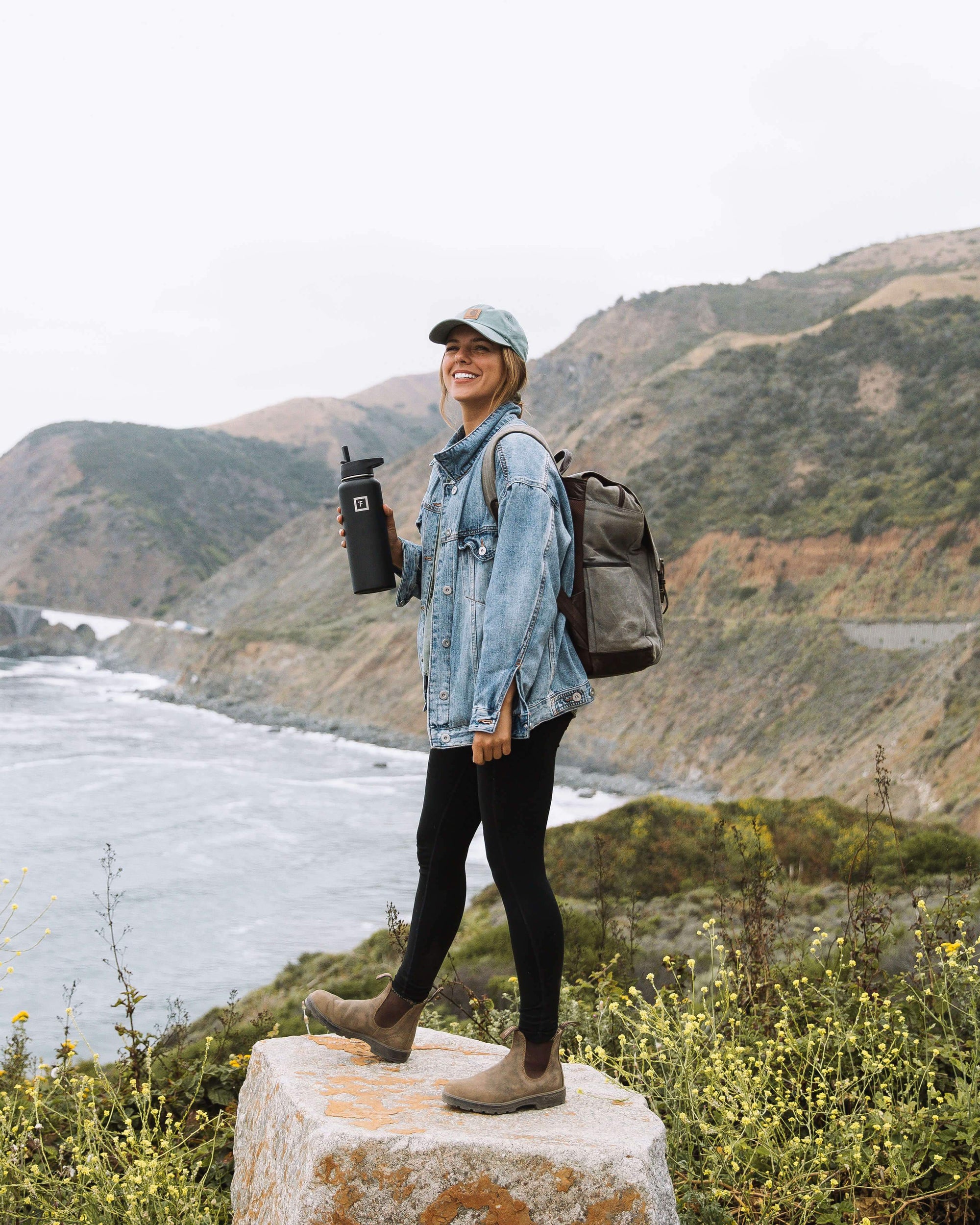 Benefits to Bringing Insulated Water Bottles on International Trips
When you're traveling abroad, you need reliable hydration to stay healthy and energized on your trip, which is why we recommend including a vacuum insulated water bottle on your...
When you're traveling abroad, you need reliable hydration to stay healthy and energized on your trip, which is why we recommend including a vacuum insulated water bottle on your packing list.
Bring Your Own Water Bottle When Traveling
Along with providing cost-effective hydration, a double insulated water bottle has several other benefits that range from sustainability to saving money and providing convenience on your travels.
When you bring your own water bottle on international trips, not only does it help reduce plastic pollution, but you also save a significant amount of money along the way that can be spent on other things. With the money you save from not buying plastic water bottles every day, you can afford to splurge on a nice meal or some other indulgence on your trip.
Convenient Storage Options
For more efficient use of space in your bags, look for a bottle that comes with a carabiner, which can be clipped onto the loop of a backpack or another piece of gear. Some lids have a built-in looped handle, which allows for a secure grip when you need fast hydration on the go.
Vacuum Insulated Water Bottle Keep Beverages Temp-Stable
Traveling internationally is a big adventure, especially since you're in another country where you have to get accustomed to a different culture. The best way to be prepared is by packing the best possible gear. This includes a vacuum insulated travel water bottle, which is designed to maintain hot temperatures for 12 hours and cold for 24.
Whenever you need an icy cold drink or a warm beverage, you can count on the double-walled insulation to deliver the ideal temperature for your needs. This advanced insulation technology also allows you to use your bottle for other uses, like doubling as a hot water bottle to soothe sore muscles from walking, sitting on trains, or long flights.
Rest Easy Knowing Your Bottle is Non-toxic and BPA-free
One of the best materials for an insulated water bottle is stainless steel. Ultra-durable and rust-free, it is easy to keep clean and looking like new. Another benefit is that it never imparts a metallic taste and doesn't contain harmful chemicals like BPA, which are found in plastic water bottles. In several studies, researchers have found a link between diseases in humans and wildlife and BPA, which can leach into the body over time. For safe, non-toxic hydration, look for a double insulated water bottle that also has BPA-free plastic lids, the better choice for your health.
An insulated travel bottle is better for the environment, another reason to put it on your packing list. In many international destinations, particularly airports, plastic water bottles are expensive and also pollute the environment. Recycling plastic water bottles can also be a problem when traveling abroad, as not every destination will provide recycling receptacles. And even if you recycle your plastic bottle, unfortunately only a small percentage gets recycled; the rest gets incinerated in landfills or ends up in bodies of water, emitting gases into the atmosphere as the plastic compounds break down over time. When you bring an insulated water bottle, you won't be putting your dollars into the life cycle of plastic production and use, which is detrimental to the environment from start to finish.
More International Travel Tips
Upgrade Your Insulated Water Bottle
When you're in another country, you need to be ready for anything, which is why we recommend getting the most mileage out of your double insulated water bottle with these practical add-ons:
Paracord handle - Provides extra storage options with a carabiner and extension rope. Some also include survival tools such as a whistle, compass, and fire starter.
Water filter - Make your vacuum insulated water bottle even more efficient by adding a filter that removes contaminants and bacteria from tap water.
Protective boot - When traveling internationally, travel drink containers take even more of a beating than usual. To prevent your travel water bottle from getting scratches and dents, a protective boot fitted onto the bottom will help maintain its glossy, just-like-new exterior.
TSA Regulations for Water Bottles
Bringing bottled water through security checkpoints is prohibited by TSA but you are allowed to carry an empty reusable bottle that can be filled with water or another beverage after passing through security.
Pack Light With a Stainless Steel Bottle
One of our top packing tips for international travel is to stay hydrated with a reusable bottle. If you're worried about weight, a stainless steel bottle is both durable and lightweight, making it the best option for traveling. Many bottle designs fit into most cup holders found in backpacks, giving you easy, space-saving storage options.
Keep it Clean and Sanitized
A vacuum insulated water bottle is perfectly safe to use on an international trip if you clean and sanitize it once a day. If your beverage contains any kind of dairy products, make sure to clean it immediately after use. Whatever liquid you keep in your container, from water to a sports drink or other beverage, we recommend using a bottle brush and warm soapy water, which will kill any bacteria while also allowing you to scrub hard-to-reach corners of the bottle and lid. Allow to dry thoroughly before use.
When you're on the move, you need a travel water bottle that is 100% leak-proof, one of the features of a spout lid with a stainless steel screw-on top. We recommend a wide mouth design, which will make it easy to refill throughout the day. For more options, bring along interchangeable lids to cover all your needs; that way, you can enjoy any type of beverage, hot or cold, during your trip. A BPA-free flip lid design is ideal for hot and cold beverages while the straw lid gives you fast access to cold drinks.
Choose the Best Size for Travel
While you want to have enough water for your needs, you also don't want to be lugging around a heavy jug of H2O. We recommend the insulated water bottle in smaller sizes, from 16 oz to 24 oz, and refilling it as soon as it becomes empty.
Pro tip: Save space by using a double insulated water bottle for other types of storage, such as items you need easy access to like your toothbrush, toothpaste, and floss.
When it's time for you to take the epic journey across the pond or to another continent, travel smarter and more sustainably when you include an insulated water bottle on your packing checklist. Stay hydrated and bon voyage!